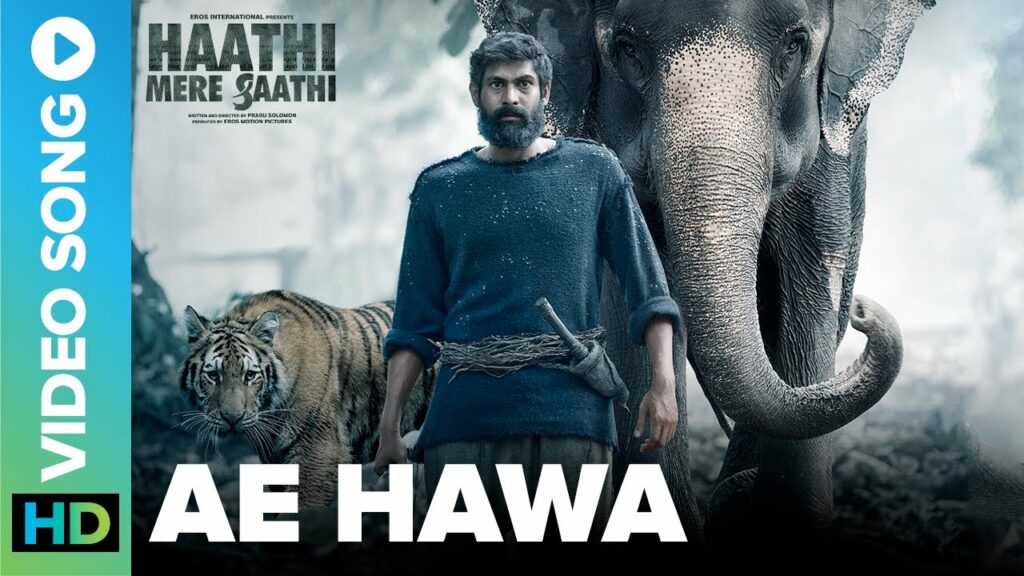 ऐ हवा | AE HAWA LYRICS IN HINDI: The song is recorded by Javed Ali from Hindi film Haathi Mere Saathi, directed by Prabu Solomon. The film stars Shriya Pilgaonkar, Rana Daggubati and Zoya Hussain in lead role. The music of "AE HAWA" song is composed by Shantanu Moitra, while the lyrics are penned by Swanand Kirkire.
ऐ हवा Lyrics in Hindi
हृदय में ये गूँज ले
प्राणी ये राख से हो गये
भारतलिरिक्स.कॉम
पाखिओ से पूछो भवरों से पूछो
शाखों से पूछो टेहनियों से पूछो
झूलती बेहेक्ति डालियों से पूछो
मैंने तो ना की है ये खता
ऐ हवा तू उनको दे बता
पूछो ज़रा ना बादलों से बिजलियों से भी
पूछो ज़रा ना कूकती सी कोयलों से भी
अब बतायेगी ये जंगलो की खुशबुएं
बे कसूर हूँ मैं मेरी कुछ खता नहीं
पूछो ना सब से.
Ae Hawa Song Lyrics
Hridaya mein ye goonj le
Prani ye rakh se ho gaye
Pakhio se pucho bhawron se pucho
Shakho se pucho tehniyo se pucho
Jhoolti behekti daaliyon se pucho
Maine toh na ki hai ye khata
Ae hawa tu unko de bata
Pucho zara na badalon se bijliyon se bhi
Pucho zara na kukti si koyalon se bhi
bharatlyrics.com
Ab bataye gi ye jungolo ki khushbuyein
Be kasoor hoon main meri khuch khata nahi
Pucho na sab se.
Ae Hawa Lyrics PDF Download
Print PDF
PDF Download