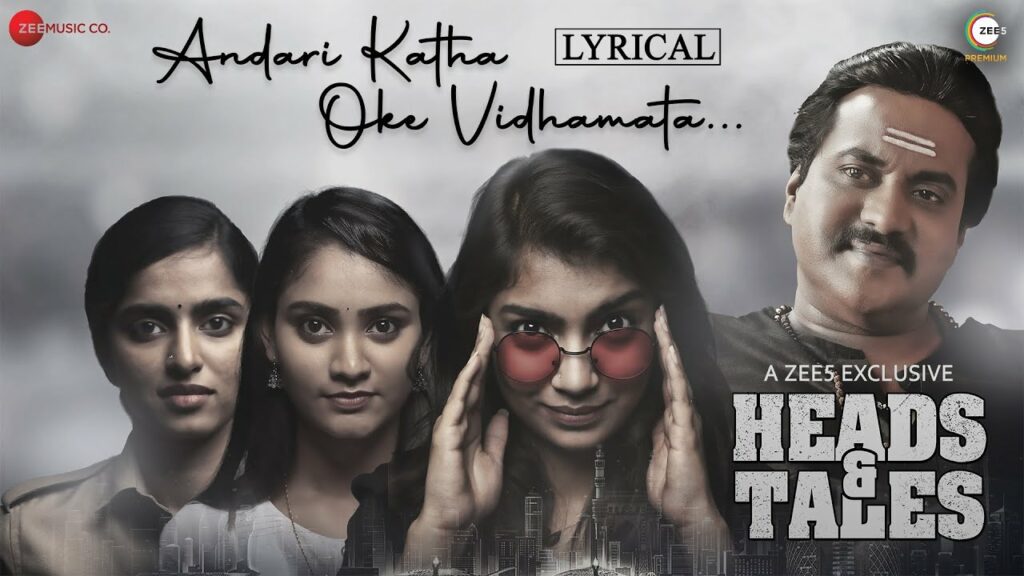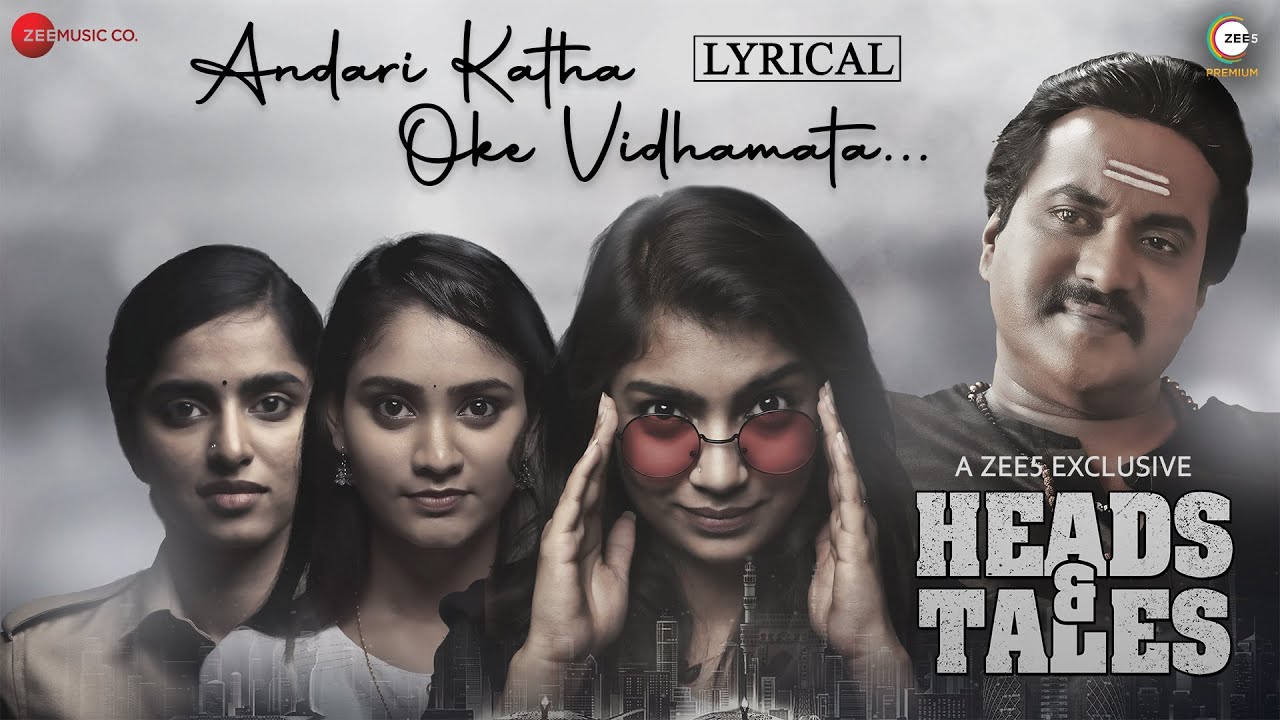 ANDARI KATHA OKE VIDHAMATA SONG LYRICS: The song is sung by Ramya Behara from the Telugu film Heads And Tales, directed by Sai Krishna Enreddy. The film stars Divya Sripada, Srividya Maharshi, Chandni Rao and Arun Kumar in the lead role. The music of "Andari Katha Oke Vidhamata" song is composed by Mani Sharma, while the lyrics are penned by Kittu Vissapragada.
Andari Katha Oke Vidhamata Song Lyrics
Arey chindara vandaraga
Taka taka mani thondaraga
Thala rathala rasthada
Chaka chaka mani chitranga
Gadiyaram leni lokamlo untaadanta
Musthabey chesi bhoommeedha
Pedathaadanta
Andhari katha okey vidhamata
Kathanamu maarey gathey bathukata
bharatlyrics.com
Ye gamyamu ye vaipu undho
Ye vaipu undho
Ee payanamu ye dari pono
Ye dari pono
Thega gandara golanga
Thika maka padu jeevithama
Are indara jaalamuna
Gadabidamani saagenuga
Gadiyaram thoti veganga saagaalanta
O nimisham aina opigga agedundha
Thondara padey hadavidi thanam
Manushulakadhey yadha vidhi gunam
Saaguthu alaa kathala roopam
Kathala roopam
Mari poyana adigi choodham
Adigi choodham.
Andari Katha Oke Vidhamata Lyrics PDF Download
Print PDF
PDF Download