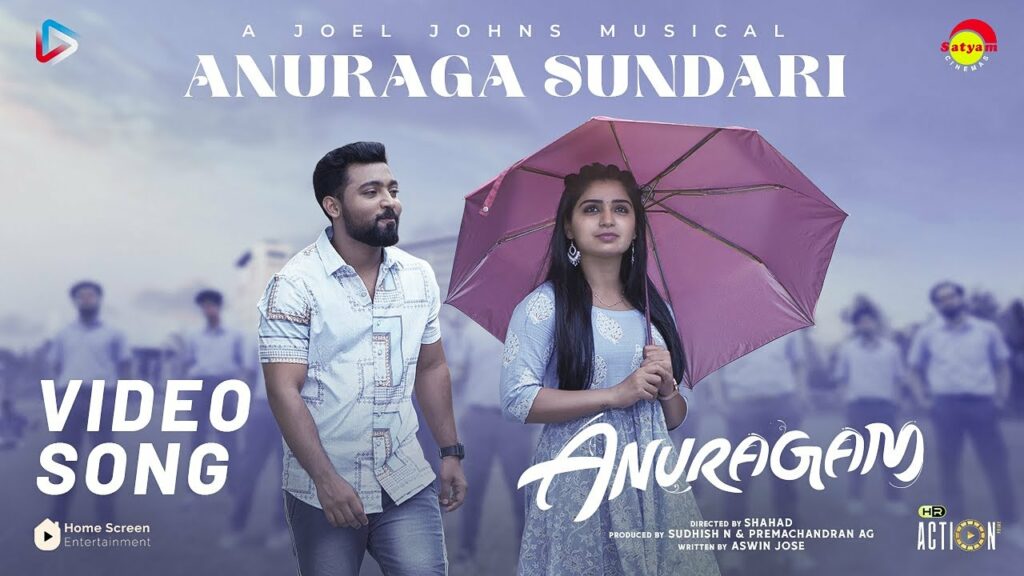 Anuraga Sundhari lyrics, the song is sung by Kapil Kapilan from Anuragam. Anuraga Sundhari Love soundtrack was composed by Joel Johns with lyrics written by Titto P Thankachen.
Anuraga Sundhari Song Lyrics
Anuraga sundari
Ariyathidanenjil
Keriya kamani
Madhumoha vallaki
Kanavaayiru kannil
Kandoru kala nee
bharatlyrics.com
You are my mandhakini
Ullilullath
Kollayadichoru kani nee
Jolly nee dolly
Jagajalaki neeye
Hottie naughty lady
Laddu pole sweety
Cutie beauty selfi perazhaki
Easy busy lazy
Lassi pole icey
Cheesy aval en kannazhaki
He maname
Mukilerunna
Ee moon niraye
Nilaaveyyunne
Then nadhiyin
Karayoram njaan
Pakaliravilum
Venmalaraay
Madhu thoovame
Nenjake
Full aakunna pole
Pidapidaye
Ennalum
Neeyanente ulle
Kanathe kaanum
Neram vanne
Aa neram vanne
Kandalo karalum
Paadum thaane
Neeyanente
Harttin vaathile
Kaathil neeyum
Konjum kathale
Youare my honey
Pidithara pravukal
Manassinte konipadiyl
Madhulamaay kurukiyum
Mindunnunde
Hridhayavum thirayumee
Roopam neeye neeye
Arike vaayen nizhale
Mandharamalare
Ennalare
Oru moham pande
Pothiyunnu mele
Kanaveyyum kanne
Orupaad neramennalum
Porathiniyum
Nokki ninne
Ithile vaa nilaaveyyunne
Onnayi ozhukunneram
Uruvil swapnamezhuthaam
Oru naal
Kothiyaayi
Pularum vareyee
Ninavil thuzhayaan
Chentharamazhake
Ninne kandu kondente
Kanavum unaraam
Thari neram tharumenkil
Uyiril nirayaam
Neeyanente
Harttin vathile
Kaathil neeyum
Konjum kathale
You are my honey.
Anuraga Sundhari Lyrics PDF Download
Print PDF
PDF Download