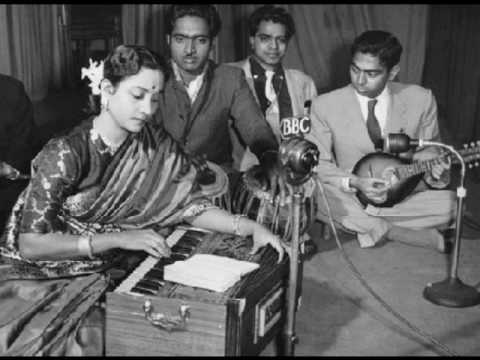 Armaan Bhare Dil Ko lyrics, the song is sung by Geeta Ghosh Roy Chowdhuri (Geeta Dutt) from Toote Tare (1948). Armaan Bhare Dil Ko Sad soundtrack was composed by Shakat Ali Dehlavi (Nashad) with lyrics written by Anjum Pilibhiti, Rafeeq Ajmeri.
Armaan bhare armaan bhare
Armaan bhare dil ko
Mitti mein mila dala
Mitti mein mila dala
Apna hi chaman
Apna hi chaman
Humne hatho se luta dala
Hatho se luta dala
Armaan bhare
bharatlyrics.com
Kismat ki lakeero se
Majbur huye aise
Haye majbur huye aise
Deepak ko mohabbat
Deepak ko mohabbat ki
Funko se bujha dala
Funko se bujha dala
Kya maine bigada tha
Kya maine bigada tha
Duniya ka teri bhagwan
Duniya ka teri bhagwan
Aashao ki duniya
Aashao ki duniya ko
Kyu tune mita dala
Kyu tune mita dala
Armaan bhare
Kuch aisi hawa badli
Kuch aisi hawa badli
Pal bhar mein zamane ki
Haye pal bhar mein zamane ki
Ek zinda sahara banke.
Armaan Bhare Dil Ko Lyrics PDF Download
Print PDF
PDF Download