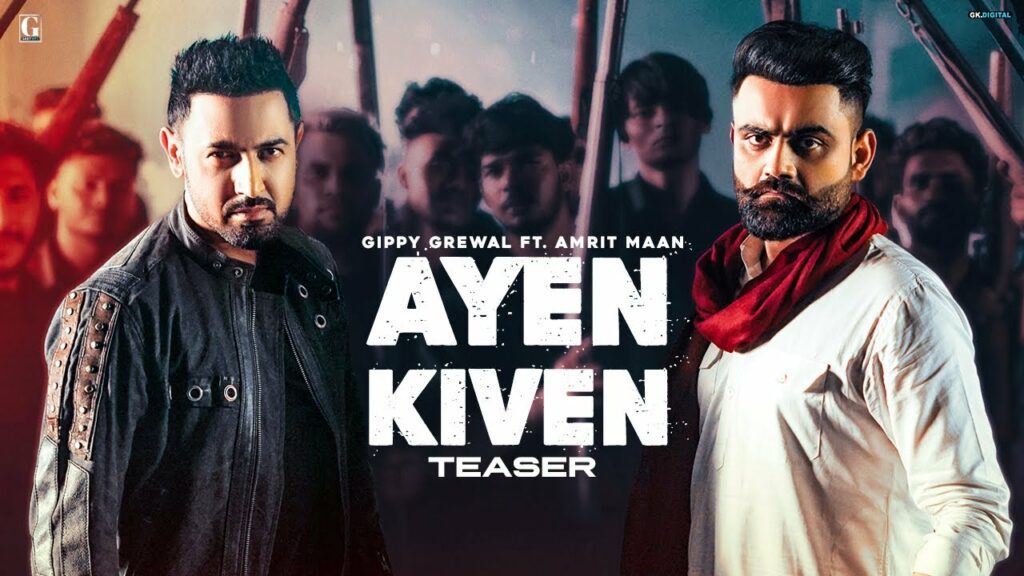 AYEN KIVEN LYRICS: The song is sung by Amrit Maan and Gippy Grewal from the Punjabi album The Main Man featuring Gippy Grewal and Amrit Maan. "Ayen Kiven", the Punjabi Pop song was composed by Ikwinder Singh, with lyrics written by Amrit Maan.
Ayen Kiven Song Lyrics
Ho dekh ke beghani kade
Muchhan naiyo chaad'de
Te chhitte maar naslan nu
Vehde ch ni vaar de
Ho gabru da geet jivein fire 45 da
Ho vekh li nazare kude hundi taad taad de
Oye jor saala dukki da
Te pange laine deh laina
Kutt deyan gichi billo
Thalle laike jaad'de
Ho gippy naal maan ae
Te rajinama paad de
Putt warke hi paad de
bharatlyrics.com
Full Song Releasing On 9 September..
Ayen Kiven Lyrics PDF Download
Print PDF
PDF Download