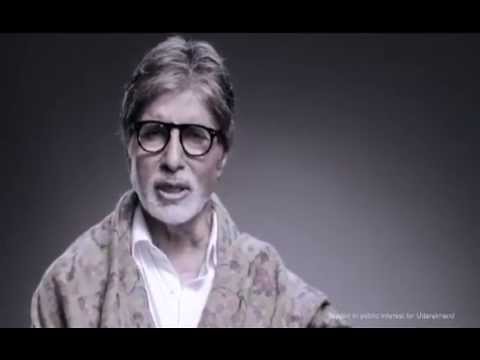 Beh Gaye lyrics, the song is sung by Amitabh Bachchan from Uttarakhand Flood - TV Commercial. The music of Beh Gaye Philosophical, Sad track is composed by while the lyrics are penned by Amitabh Bachchan.
Beh gaya woh ghar
Beh gayin ghar mein rakhi tasveere
Tasveero mein muskurate chehre bah gaye
Parivar beh gaye, saikdo hazaaro
Bah gayi woh prarthana
Shradha mein jhuke sheesh bah gaye
Sunaa hai ik maan kaa jab ik bacchaa bahaa
Maan dekh use kood padee nadiyaa mein
Bah gayi loriyaan
Bacchon ki kilkariya
Pita bah gaye, saikdo hazaaro
Bahe karodo aansu hindustan ke
Karodo aansu hain
Lekin karodon ham bhi hain
Chalo puchhe inhe
bharatlyrics.com
Dost banein, bacche banein kisee key
Maan banein, pita banein
Parivaar banein kisee key
Suraj ugaaye, ummeed jagaaye
Chalo ik subaah banaye kisee ki.
Beh Gaye Lyrics PDF Download
Print PDF
PDF Download