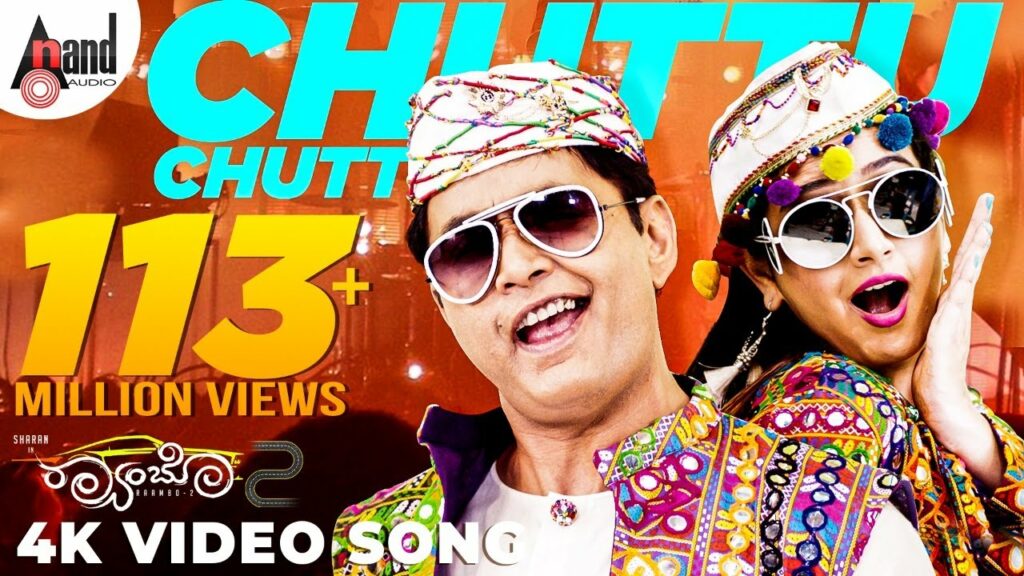 Chuttu Chuttu lyrics, the song is sung by Ravindra Soragavi, Shamitha Malnad from Raambo 2. Chuttu Chuttu Love soundtrack was composed by Arjun Janya with lyrics written by Shivu Bergi.
Chuttu Chuttu Song Lyrics
Hey hudgi yaak hingaadthi
Maathalle malla maadthi
Varsaaathu hingaadthi
Siga valli kaige
Hey huduga yaako kaadhti
Sikkalle signal kodthi
Dinakkondu dialogue hodithi
Hyaangaithi maige
Ninna naduvu sannaithi
Nadige kann kukkethi
Ninna gunga yeraithi
Mansu mangya aagethi
Nanna thaliya kedsaithee
Hey hudugi
Ena maava
Chuttu chuttu
Elli ?
Chuttu chuttu anthaithee
Nanaga chumu chumu aagthaithee
Chuttu chuttu anthaithi
Nanaga chumu chumu aagthaithi
Oor hinda baale thota
Oor munda khaali site-a
Idakella neenaaga odathi..
Mathyaka anumaana padathee
bharatlyrics.com
Han shokeege saal maadi
Thandidhi bullet gaadi
Nannodi double horn hodithee
Ooraaga neeneshto merithee
Ooraaga nandond levella aithi
Daaryaag ninthu yaake baithi
Eshtu kaadathi
Malla maadathi
Manshyaanga thadithaithi
Maava
Ena hudugi
Chuttu chuttu anthaithi
Nanagu chumu chumu aaguthaithi
Chuttu Chuttu Lyrics PDF Download
Print PDF
PDF Download