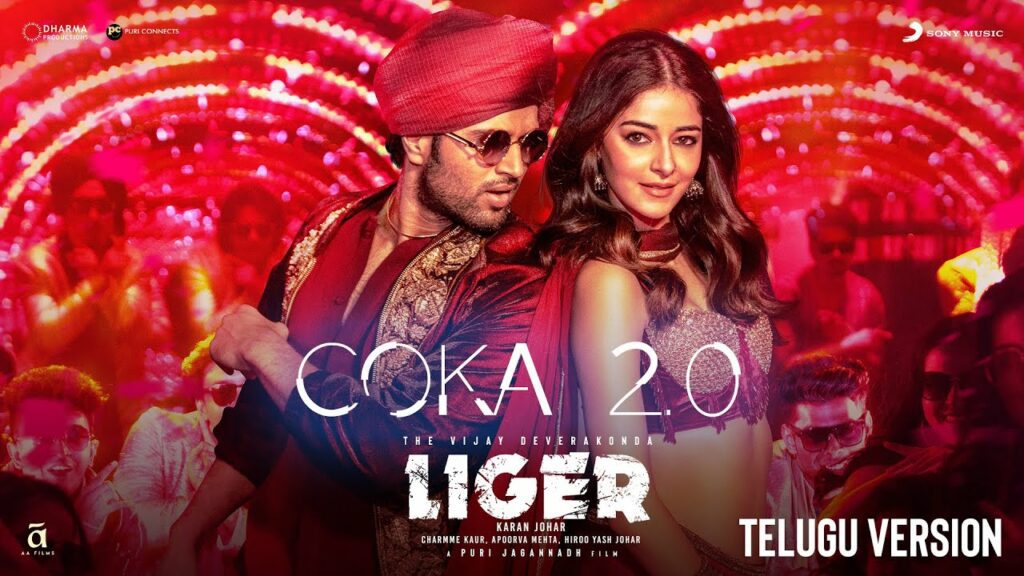 Coka 2.0 lyrics, కోక 2.0 the song is sung by Ram Miriyala, Geetha Madhuri from Liger. Coka 2.0 Dance soundtrack was composed by Jaani, Lijo George, DJ Chetas with lyrics written by Bhaskarabhatla Ravi Kumar.
కోక 2.0 Lyrics in Telugu
కొనిస్తనే కొనిస్తనే… కొనిస్తనే
లెట్స్ గో క్రేజీ
bharatlyrics.com
కొనిస్తనే కోక కోక కోక
కోక కోక కోక కోక
కట్టిస్తనే కోక కోక కోక
కోక కోక కోక కోక
కొనిస్తనే కోక కోక కోక
కట్టిస్తనే కోక కోక కోక
కొనిస్తనే కోక కోక కోక
కట్టిస్తనే కోక కోక కోక
కొనిస్తనే కుకుకుకు కుకు కోక కుకు కోక
కట్టిస్తనే కుకుకుకు కుకు కోక కుకు కోక
లెట్స్ గో…
నల్ల ముక్కుపుడక ఎట్టుకుంటే
మగాడి గుండె ఎట్టాగుతుందే
తెల్ల పాలపిట్ట లాగ నువ్వు ఒళ్ళు
ఇరుసుకుంటే నిద్దరట్టగుందే
నల్ల ముక్కుపుడక ఎట్టుకుంటే
మగాడి గుండె ఎట్టాగుతుందే
తెల్ల పాలపిట్ట లాగ నువ్వు ఒళ్ళు
ఇరుసుకుంటే నిద్దరట్టగుందే
నీ మైకం ఎక్కి దిగదే
ఎక్కి తొక్కే రగడే
నీ అందం చెక్కిందెవడే
కొనిస్తనే కోక కోక కోక
కట్టిస్తనే కోక కోక కోక
కొనిస్తనే కోక కోక కోక
కట్టిస్తనే కోక కోక కోక
హా జీ… ఓ బాబు ముద్దులెట్టి
తీర్చుకుంట మొక్కులే
నీకు ఇచ్చినాక రాసుకోను లెక్కలే
అసలే వెనక్కి తగ్గను
ఇక మొదలే తైతకతక్కలే
బాబు ముద్దులెట్టి
తీర్చుకుంట మొక్కులే
నీకు ఇచ్చినాక రాసుకోను లెక్కలే
అసలే వెనక్కి తగ్గను
ఇక మొదలే తైతకతక్కలే
ఓలమ్మో పట్టపగలే
నువ్వట్టా ఇట్టా తగిలే
అమాంతం పుట్టే తెగులే
తెగులే తెగులే
కొనిస్తనే కొనిస్తనే కొనిస్తనే, ఆహ
కొనిస్తనే, హ హ… కొనిస్తనే, హ హ
కొనిస్తనే, బ్రేకిట్ డౌన్ నౌ, కమాన్ లెట్స్ గో
కొనిస్తనే కోక కోక కోక కోక
కట్టిస్తనే కోక కోక కోక కోక
కుకుకుకు.
Coka 2.0 Lyrics PDF Download
Print PDF
PDF Download