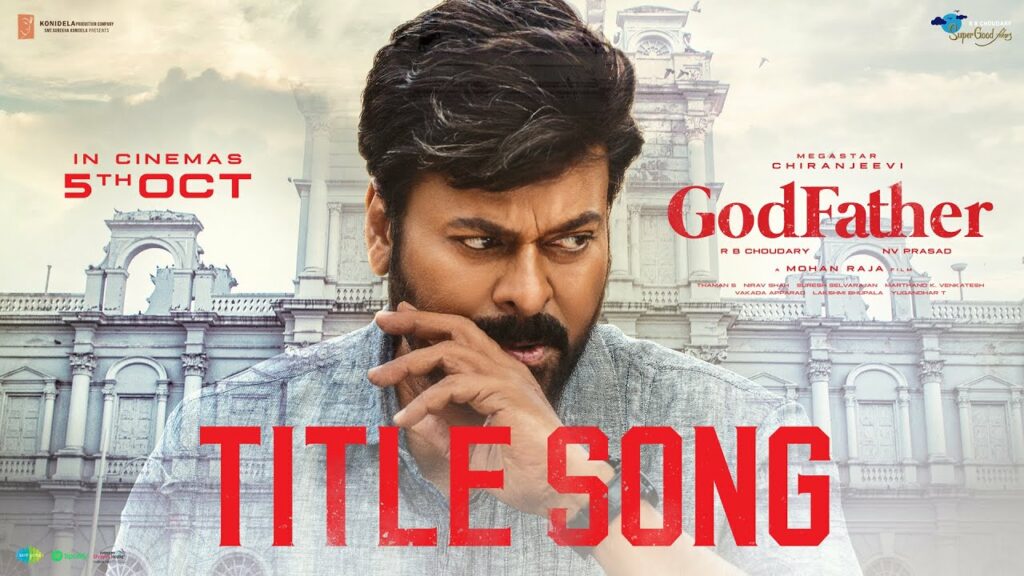 LYRICS OF GOD FATHER (TITLE TRACK): The song "God Father (Title Track)" is sung by Anudeep Dev, Aditya Iyengar, Pratyusha Pallapothu and Rachita from Megastar Chiranjeevi, Salman Khan, Nayanthara, Puri Jagannadh and Satya Dev starrer Telugu film GodFather, directed by Mohan Raja. GOD FATHER (TITLE TRACK) is composed by S. Thaman, with lyrics written by Ramajogayya Sastry.
God Father (Title Track) Song Lyrics
Eko raaja vishwaroopadaari
Saasinche chakradhaari
Antheleni aadipathya shouri
Dandinche dhandakaari
Shanthi kosam rakthapaatham
Veedu palike yuddhapaatam
Nalla dhandhaa naagalokam
Veedu thodige anguleekam
Karmabhoomilona
Nithya dharmagaami
Vetukokka chedunu
Vetalaadu saami
Ekkaduntenemi
Manchikithanu haami
Okka maatalona
Sarvaantharyaami
God father god father
God father god father
bharatlyrics.com
Aakasam pattani naamadheyam
Nirbhayam nindina vajrakaayam
Aapadhe antani agnigeyam
Veedo dhyeyam
Veedi velugu adhwitheeyam
Aataga aadina raajakeeyam
Antharangam sadaa maanaveeyam
Saayame sampada sampradaayam
Veedo dhairyam
Veedi paluku paanchajanyam
Andalaalu pondaleni pattam veede
Aksharaalakandhiraani chattam veede
Lakshalaadhi gunde sadula
Chuttam veede
Anubandham ante ardham veede
Manchi chedda polchaleni
Dharmama veede
Thappu oppu telchaleni
Tharkam veede
Paikanti choopu choodaleni
Marmam veede
Karuninche kartha karma veede.
God Father (Title Track) Lyrics PDF Download
Print PDF
PDF Download