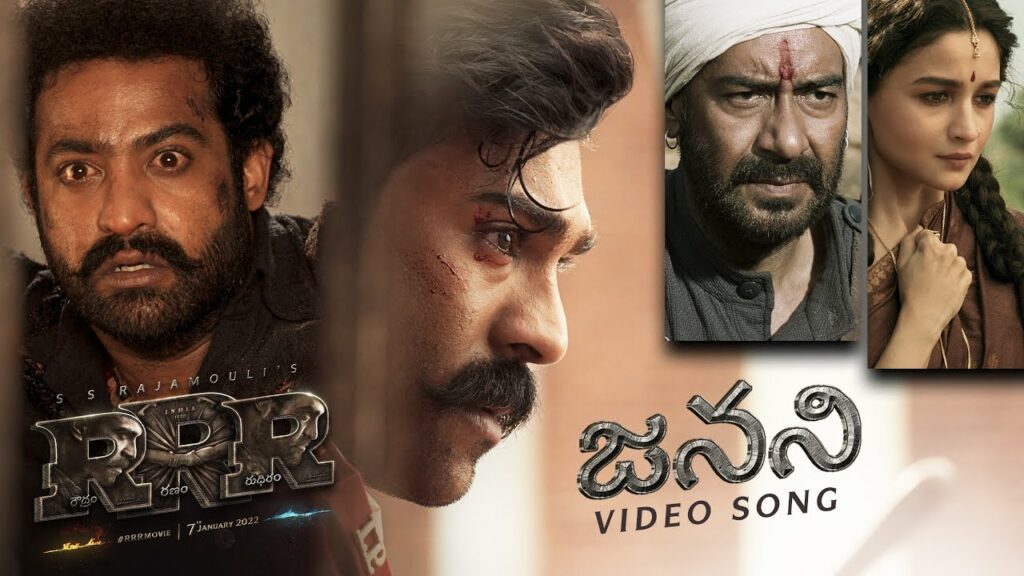 Janani lyrics, జనని the song is sung by M. M. Keeravani from RRR. Janani Patriotic soundtrack was composed by M. M. Keeravani with lyrics written by M. M. Keeravani.
Janani Song Lyrics
Janani
Priya bharatha janani
Janani
Nee paadha dhuli thilakamtho
Bharam prakasham avani
Nee vishkalam gaja charitham
Naa suprabha batham avani
Janani
Aa neeli neeli gaganam
Shatha vishpulingam mayamai
Aa avnamrudhagam dhanule
Hari dasha gajja namulai
Aa viswa nayu naa seda thirchu
Nee laali jwaala awani
Janani.
జనని Lyrics in Telugu
జనని
ప్రియా భారత జనని
జనని
bharatlyrics.com
నీ పాద ధూళి తిలకంతో
భారం ప్రకాశం అవని
నీ విష్కళం గజ చరితం
నా సుప్రభా బతం అవని
జనని
ఆ నీలి నీలి గగనం
శత విషపులింగం మాయమై
ఆ అవ్ఞమృదగం ధనులే
హరి దశ గజ్జ నములై
ఆ విశ్వ నాయు నా సేద తీర్చు
నీ లాలి జ్వాల అవని
జనని.
Janani Lyrics PDF Download
Print PDF
PDF Download