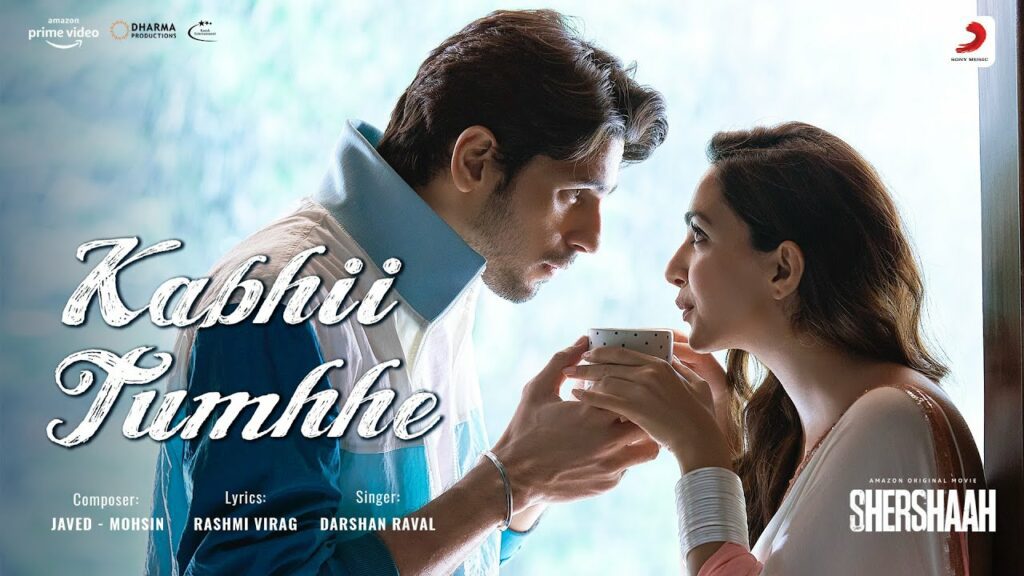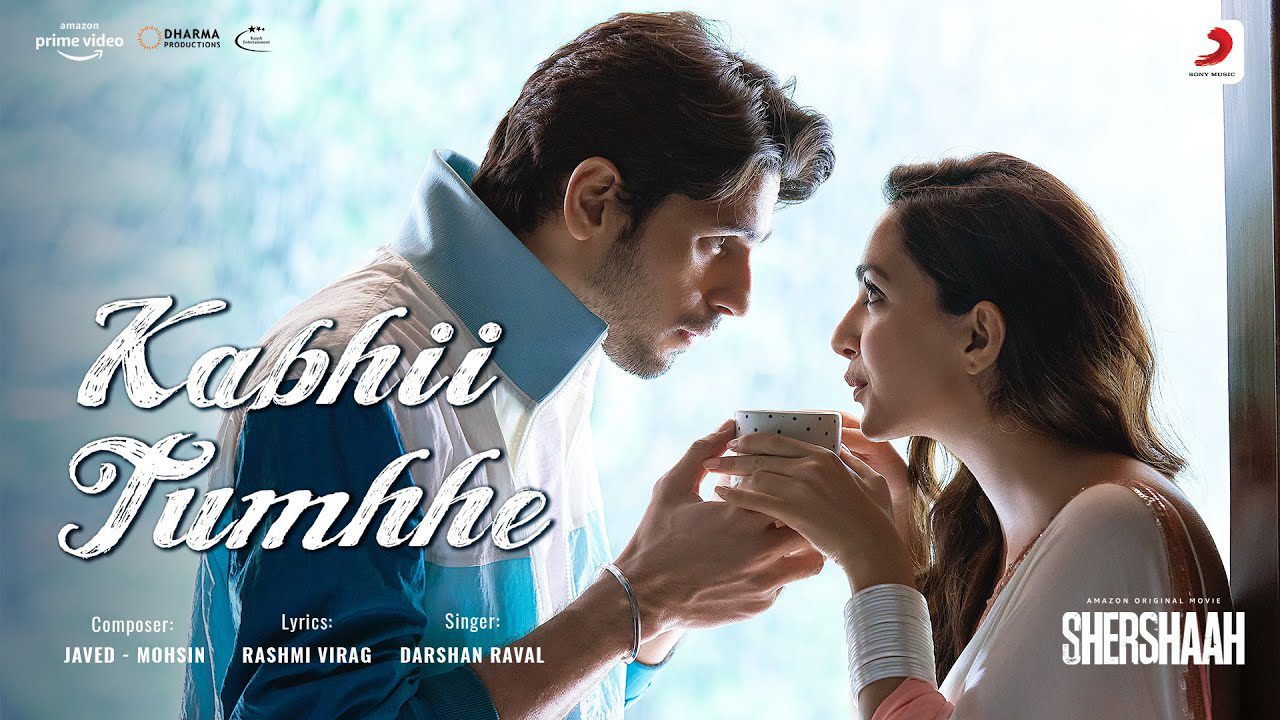 KABHII TUMHHE LYRICS IN HINDI: Kabhii Tumhhe (कभी तुम्हे) is a Hindi song from the Bollywood film Shershaah, starring Kiara Advani, Sidharth Malhotra and Shiv Panditt, directed by Vishnuvardhan. "KABHII TUMHHE" song was composed by Javed-Mohsin and sung by Darshan Raval, with lyrics written by Rashmi Virag.
Kabhii Tumhhe Song Lyrics
Tum agar manaaoge to maan jaunga
Main tere bulaane pe laut aaunga
Har safar mein sath tera
Main yoon hi nibhaunga
bharatlyrics.com
Kabhi tumhe yaad meri aaye
Palkon se zulfe hata lena
Saaf dikhunga main tumko wahin
Jo na dikhun to bata dena
Kabhi mujhe der jo ho jaaye
Waqt ko thoda bacha lena
Phir se milunga main tumko wahin
Jo na milun to saza dena
Meri zameen ko tere kadam ka
Na jaane kab se tha intezaar
Ek na ek din aana hai tumko
Dil ko mere hai yeh aitbaar
Main khuda se tere siva
Kuch aur na mangunga
Kabhi tumhe yaad meri aaye
Itni si baat samajh jaana
Phir se milunga main tumko wahi
Raah se meri ghuzar jaana.
कभी तुम्हे Lyrics in Hindi
तुम अगर मनाओगे तो मान जाऊंगा
मैं तेरे बुलाने पे लौट आऊंगा
हर सफ़र में साथ तेरा
मैं यूँ ही निभाउंगा
कभी तुम्हे याद मेरी आए
पलकों से ज़ुल्फ हटा लेना
साफ़ दिखूंगा मैं तुमको वहीं
जो ना दिखूं तो बता देना
कभी मुझे देर जो हो जाए
वक़्त को तोड़ा बचा लेना
फिर से मिलूँगा मैं तुमको वहीं
जो ना मिलूं तो सज़ा देना
मेरी ज़मीन को तेरे कदम का
ना जाने कब से था इंतेज़ार
एक ना एक दिन आना है तुमको
दिल को मेरे है यह ऐतबार
भारतलिरिक्स.कॉम
मैं खुदा से तेरे सिवा
कुछ और ना माँगूंगा
कभी तुम्हे याद मेरी आए
इतनी सी बात समझ जाना
फिर से मिलूँगा मैं तुमको वहीं
राह से मेरी गुज़र जाना.
Kabhii Tumhhe Lyrics PDF Download
Print PDF
PDF Download