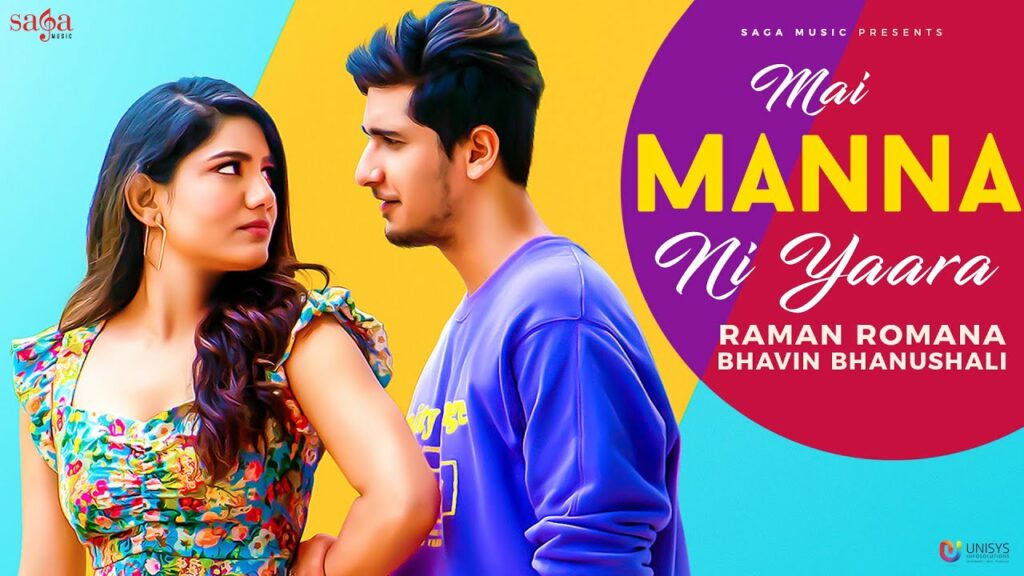 MAI MANNA NI YAARA LYRICS: The song is sung by Avi and Raman Romana and released by Saga Music label. MAI MANNA NI YAARA is the Punjabi Love song, composed by The Boss, with lyrics written by Avi. The music video of this new Punjabi track is picturised on Raman Romana and Bhavin Bhanushali.
Mai Manna Ni Yaara Song Lyrics
Vekh taan sahi main laike aayi si
Phool maafi aa da tere layi oye sajna
Takkda vi nahi dass labhda ae ki
Main hi kaafi aa ve tere layi oye sajna
Aidi gall te ve nai ke methon pher lawe munh
Chall mann jaawe aivein tang karna ae kyun
Gussa mera tere naalon vi ae paar aa
Mai manna ni yaara
Mai manna ni yaara..
Je hunn vi tu chhadiyan na zidda ve
Manaugi main dass tainu kidda ve
Mai minntan ni karni dobara
Mai russ jaaungi yaara
Pher bhaave chann todeya tu tara
Mai manna ni yaara
Teri meri yaari enni kacchi vi nahi
Akhan katte mainu jivein
Mai taan sachhi hi nahi
Mainu pata andro taan pyar karda ae tu
Gallan samjhan mai saari ehni bacchi vi nai
bharatlyrics.com
Ve aina russna vi koi zaroori nai
Tu pyar ae mera ve majboori nai
Maan dungi nakhra main tera saara
Mai manna ni yaara
Pher bhaave chann todeya tu tara
Mai manna ni yaara..
Mai ruswe se kam taan tu lakhaan karde
Mai apne manaun ch vi takka karde
Koi hor taan ni hainge shak hove mainu
Ve kaato wo bhi shak mera pakka karde
Na na na na aisi gall honi nai
Ek tu hi ae na teto koi shoni nai
Tere bina kithe mera v guzara
Tu mann jave yaara
Mai mann ni yaara
O ena ladna ta chalda hai yaara
Tu mann jave yaara.
Mai Manna Ni Yaara Lyrics PDF Download
Print PDF
PDF Download