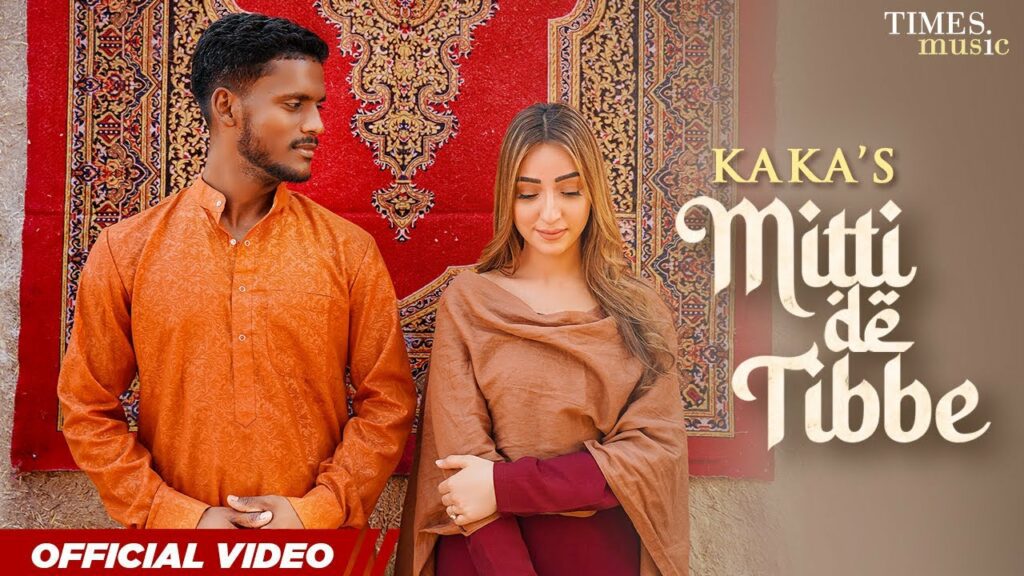 MITTI DE TIBBE LYRICS: The Punjabi song is sung by Kaka under Times Music label. MITTI DE TIBBE song was composed by Kaka, with lyrics written by Kaka. The music video of this Love song stars Afsha Khan.
Mitti De Tibbe Song Lyrics
Mitti de tibbe de sajje passe
Tobhe de naalo naal ni
Vich charanda de bhedan jo chaare
Baabe ton puchhi mera haal ni
Sadak vallin tere kamre di khidki di
Takhti te likheya ae naam mera
Ghodi vechi jithe chache tere ne
Ohi ae jaane gran mera
Tu mere raste nu takdi hi reh gayi
Ubbal ke chah teri chulle ch pai gayi
Mera pata teri saheli nu pata ae
Tu taan kamaliye ni jakdi hi reh gayi
Kaarkhane wale mod de kole
Taanga udeekein tu board de kole
Aaja kade meri ghodi te behja
Pyar naal gall pyar di keh ja
Neend te chain taan
Pehlan hi tu lai gayi
Jaan hi rehndi ae aa vi tu lai ja
bharatlyrics.com
Ankhan vichon kinna boldi ae
Chehre mere chon ki toldi ae
Mere vichon tainu aisa ki dikheya
Ke baaki ainne dil roldi ae
Baalan le auni ae jungle chon aathan nu
Naal pakki ek rakhdi ae sathan nu
Kikkar di tahni nu maan jeha hunda ae
Moti danda naal chhooni ae daatan nu
Lakk tere utte jachde bade
Nehron 2 bhardi pittal de ghade
Shehron pata karke sehre di keemat
Tere pichhe kinne phirde chhade
Tu taan chaubare chon parda hata ke
Chori chori mainu dekhdi ae
Yaar mittar ek mere da kehna ae
Naina naal dil chhek di ae
Agle maheene mandir te mela ae
Mele de din tera yaar vi vella ae
Gaani nishaani tainu laike deni ae
Alle palle mere char ku dhela ae
Der kyon launi ae jugat laga lai
Mainu sabar ni tu kahli macha lai
Bhua ya maasi ya chachi nu keh ke
Ghar tere meri tu gall chala lai
Lip ke ghar sadda nanad teri ne
Kand utte tera chehra banata
Chehre de naal koyi kaala jawak ae
Ohde mathe utte sehra sajata
Pata laga tainu shaunk phullan da
Phullan da raja gulaab hi ae
Char bighe vich khushbu ugauni
Halle kake da khwaab hi ae
Daulan te ghummdi de saahan ch ghul ke
Khushbu aan khush hon giyan
Udda dupatta dekh ke tera
Koyalan vi gaane gaaun giyan.
Mitti De Tibbe Lyrics PDF Download
Print PDF
PDF Download