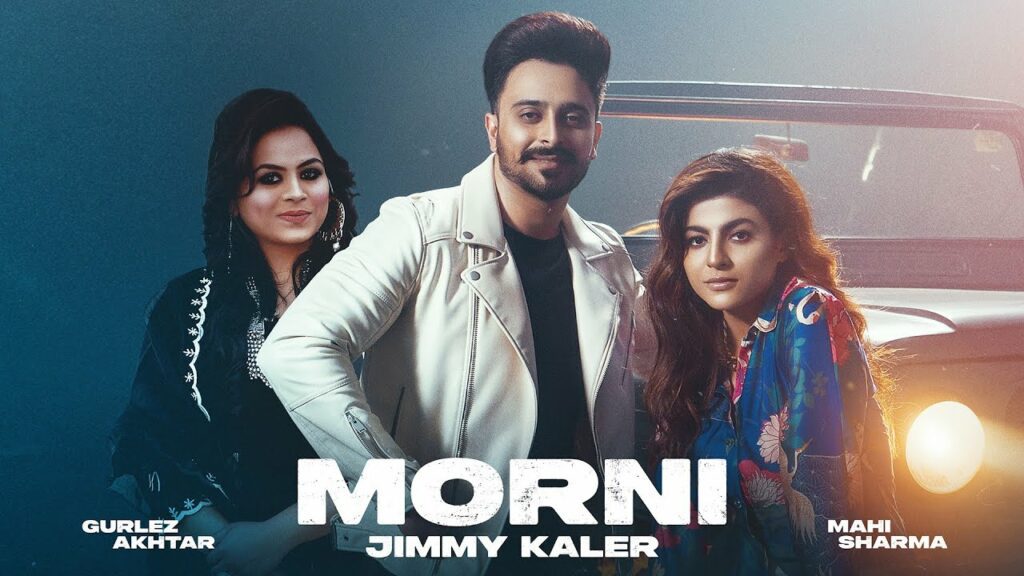 MORNI LYRICS: This new Love song is sung by Jimmy Kaler and Gurlej Akhtar & released by Crown Records. MORNI Punjabi song was composed by Gur Sidhu, with lyrics written by Jimmy Kaler. The song features Mahi Sharma in the video.
Morni Song Lyrics
Gur sidhu music!
Ve gal sun chobara ma de makhna
Sadda shehar tere bin sakna
Ve patt ke nar patole wargi
Jatta khayal vi painda rakhna
Metho si lain nu tera jhaka
Ve sunea kitta pind tu daka
Ve pake dang te la laye dere
Kambea jatta phire ilaka
Tere bin ho gayi jatti sad
Ve you are jatta very bad
Ve keda aake jatta mil ja ve
Dasna hal main tainu dil da
Dasna hal main tainu dil da
Ni sadde pind dang khadke
Tere shehar ch
Jhanjhar teri chanke
Ni ik geda laja mithiye
Ni ik geda laja mithiye
Sadde pind ch morni banke
Shareekan de na fooku kalje
Kera pind aaja morni banke
Ni sade pind dang khad ke
Ni ik geda laja mithiye
Yaar ne naal choti de sare
Jo phirde nitt chadaunde chan
Ni choti umre khul gaye jigre
Gaya velpune vich hund
Ni aaj kal gal ni karde bahli
Rakhde jattiye phone vi band
Ni pind ta do dhadea vich ho gaya
Lagge dabba de naal sandh
Je jatt shehar tere nu aa gaya
Hoju shehar bhi tera band
Ni dass tainu kiven bhula du jattiye
Ni tu meri mishri tu meri khand
Ni tu meri mishri tu meri khand
Ni pind ch mandeer ghumdi billo
Ghumdi comando banke
Jigra aa wada jatti da
Naal khad jugi tere hiq tanke
Shareekan de main fooku kalje
Ve niklu raund kalje padu
Ankha jatti diyan dunal
Ve pind vich thode paiju ahner
Je khul gaye kale sangne baal
Tu kargi catwalk balkha ke
Ho gaye kamle naalo naal
Bane si vely firde dig gaye
Tainu vekh huye bure haal
Oh pa gayi tile morni banke
Jattiye oh kargi full kamal
Oh main red chili wargi jatti
Oh tera fail karu kala maal
Ve kalera fail karu kala maal
bharatlyrics.com
Ni kanda te nachadu kuttiyan
Chadu kale kale de main hadh bhanke
Shareekan de main fooke kalje
Jatta pind aagi morni banke
Shareek sare fooke paye aa
Pind aagi bilo morni bake
Shareekan de main fooku kalje.
Morni Lyrics PDF Download
Print PDF
PDF Download