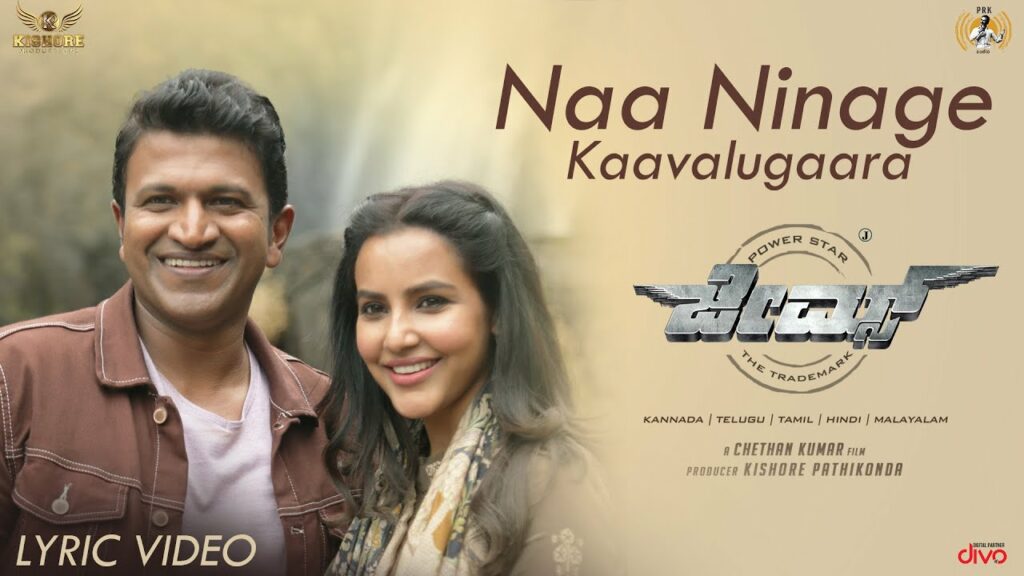 Naa Ninage Kavalugaara lyrics, the song is sung by Ankita Kundu, Sanjith Hegde from James. Naa Ninage Kavalugaara Sad soundtrack was composed by Charan Raj with lyrics written by Chethan Kumar.
Naa Ninage Kavalugaara Song Lyrics
Ee kannina jalpathada mele nintu
Hadutide ee hrudaya jokali
Atee sundara…
Atee mounada selethake sothu
Em baliside areya khaligaiyaali
Nina sangha athirochaka
Prathi kanasa nee maalika
Sikkihudu nanageega paaridoshaka
Abhimani naa ninage vidhushaka
Naa ninage kaavalugara
Kaayuvenu januma poora
Naa ninage kaavalugara
Kaayuvenu januma poora
Sikkihudu nanageega paari doshaka
Abhimani naa ninage vidhushaka
bharatlyrics.com
Hithihasada putada olage
Irabahudu ondu nantu
Pratigaligegu ondu chooru
Apugeya seleta untu
Saati illada notada daati ninnadu
Betu agalu kayuva manasu nannadu
Badalagide dinachari beku ninna hajari
Ee hrudayake neenendigu rayabhari
Sikkange aagihudu paaridoshaka
Abhinani naa ninage veekshaka
Ne nanage kaavalugara
Chiraruniyu januma poora
Bit tiralu aagadu doora
Kalisi kodu preetiya saara.
Naa Ninage Kavalugaara Lyrics PDF Download
Print PDF
PDF Download