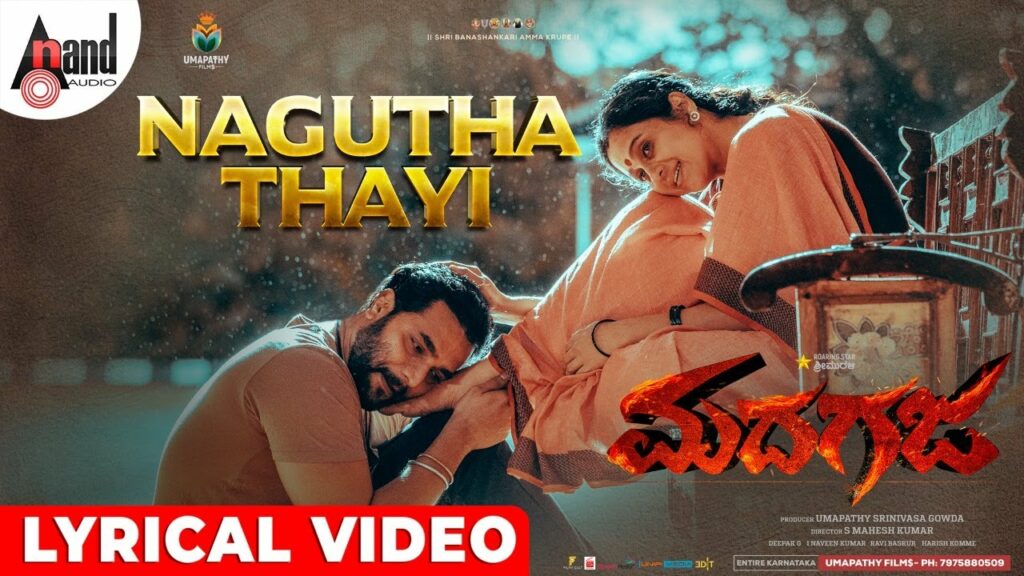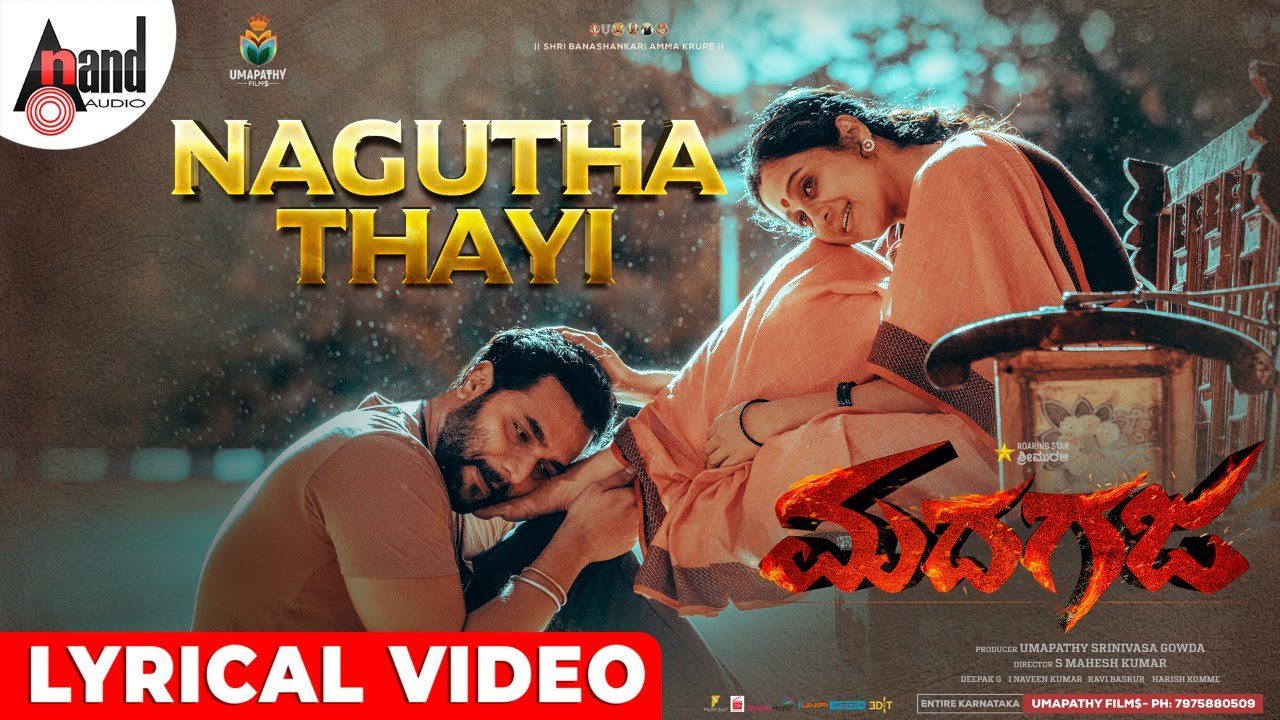 Nagutha Thayi lyrics, ನಗುತ ತಾಯಿ the song is sung by Santhosh Venky from Madhagaja. Nagutha Thayi Love soundtrack was composed by Ravi Basrur with lyrics written by Kinnal Raj.
Nagutha Thayi Song Lyrics
Nagutha thaayi
Hadeda koosu
Beraayithe karula daari
Laali haadi
Jolige thoogodu
Parara paalaythe kai jaari
Kadalina odalu
Denige needi
Madilidu kanneera holeyaada bege
Kaanada ooru
Talupide theru
Marali gudi serodendo ee kudiyu
Sudo sudugaadu
Sudu bisilallu
Aledu beleda hasugoosu ondu
Hadeda thaayi
Kaadihalilli
Harida joligeya hale nenapalli
Vidhi baraha bareda brahmanentha kroori
Dore maganu jagake paradeshi nodi
Ede haalu kodada shaapa benneri
Koragihalu karula thoreda maguva thaayi.
ನಗುತ ತಾಯಿ Lyrics in Kannada
ನಗುತ ತಾಯಿ
ಹಡೆದ ಕೂಸು
ಬೆರಾಯಿತೆ ಕರುಳ ದಾರಿ
ಲಾಲಿ ಹಾಡಿ
ಜೋಳಿಗೆ ತೂಗೋದು
ಪರರ ಪಾಲಾಯ್ತೆ ಕೈ ಜಾರಿ
bharatlyrics.com
ಕಡಲಿನ ಒಡಲು
ದೇಣಿಗೆ ನೀಡಿ
ಮಡಿಲಿದು ಕಣ್ಣೀರ
ಹೊಳೆಯಾದ ಬೇಗೆ
ಕಾಣದ ಊರು
ತಲುಪಿದೆ ತೇರು
ಮರಳಿ ಗುಡಿ ಸೇರೋದೆಂದೋ
ಈ ಕುಡಿಯು
ಸುಡೋ ಸುಡುಗಾಡು
ಸುಡು ಬಿಸಿಲಲ್ಲೂ
ಅಲೆದು ಬೆಳೆದ
ಹಸುಗೂಸು ಒಂದು
ಹಡೆದ ತಾಯಿ
ಕಾದಿಹಳಿಲ್ಲಿ
ಹರಿದ ಜೋಳಿಗೆ
ಹಳೆ ನೆನಪಲ್ಲಿ
ವಿಧಿ ಬರಹ ಬರೆದ
ಬ್ರಹ್ಮನೆಂತ ಕ್ರೂರಿ
ದೊರೆ ಮಗನು ಜಗಕೆ
ಪರದೇಶಿ ನೋಡಿ
ಎದೆ ಹಾಲು ಕೊಡದ
ಶಾಪ ಬೆನ್ನೇರಿ
ಕೊರಗಿಹಳು ಕರುಳ
ತೊರೆದ ಮಗುವ ತಾಯಿ.
Nagutha Thayi Lyrics PDF Download
Print PDF
PDF Download