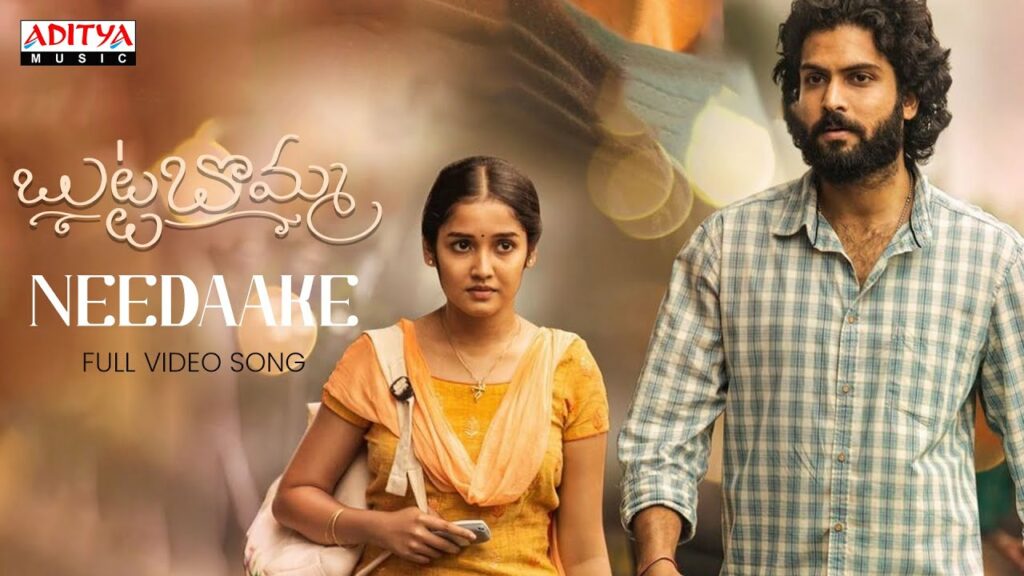 NEEDAAKE SONG LYRICS: The song is sung by Chaitra Ambadipudi from the Telugu film Butta Bomma, directed by Shouree Chandrashekhar T Ramesh. The film stars Anikha Surendran, Arjun Das, Surya Vashistta and Navya Swamy in the lead role. The music of "Needaake" song is composed by Gopi Sundar, while the lyrics are penned by Sri Mani (SriMani and Shree Mani).
Needaake Song Lyrics
Needaake needaake
Ninu cheraake ninu cheraake
Aduguki teerika needaake
Nadakandhaake ika endhaako
Adaganu nenika
Ye kallagantho
Kanula nundi jaaragaa
Ye mailu raallo
Daachalevu ninnika
Needaake ninu cheraake
bharatlyrics.com
Emo emiti dhairyamante
Cheppalenu nene
Yemaindhi nee bidiyamante
Badhulu palakalene
Innaallu rekkalni lolone
Daachindi indhuke
Neetho ila
Chukkalni thaakendhuke.
Needaake Lyrics PDF Download
Print PDF
PDF Download