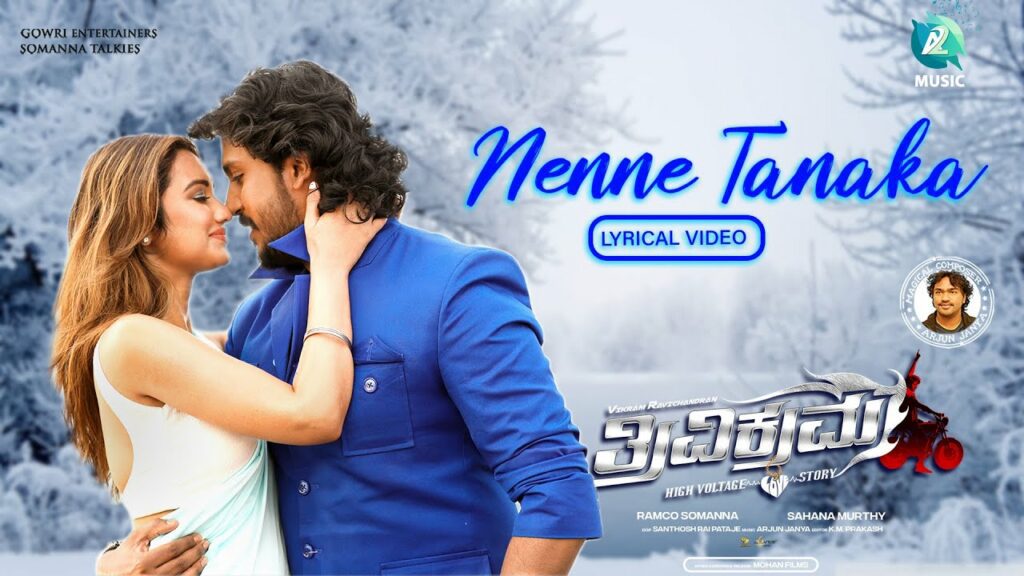 Nenne Tanaka lyrics, the song is sung by Sanjith Hegde from Trivikrama. Nenne Tanaka Romantic soundtrack was composed by Arjun Janya with lyrics written by Dr. V. Nagendra Prasad.
Nenne Tanaka Song Lyrics
Nenne tanaka
Nenne tanaka
Tiliyadu premada
Oorina daari
Kanda odane
Omme ninnane
Nadeyuva aaseyu
Naa jothe seri
Alli maili gallu
Ninta hage neene nintidde
Innu munde illa neenene
Nandu annodella nindene
Prema prema ninge pranaama
Naa innu munde ninna gulama
Nenne tanaka
Nenne tanaka
Soneyalli sikkikonda
Araginiya taraha
Nanna manasu
Nenedoithu
Santeyalli tappi hoda
Magu taraha manasu
Kanda kshanave
Kaledoithu
Monne kanasinalu
Bhogase tumba
Preethi tandidde
Innu munde illa neenene
Neenu idhre ella chandaane
Neene manna prati munjane
Nanna maathu nija ninnane
Nanna bhuja nanna bhuja
Tagulidare phulaka
bharatlyrics.com
Olagolage
Kushi paduve
Nanna jeeva iroo tanaka
Maresuvenu tavaka
Konevaregu jotegiruve
Ninnaa sooji gallu
Kannininda nanne koodidde
Innu munde illa neenene
Ella janma ninna jothene
Ninna preethi nanna punyane
Preethigunu naave ishtane
Kone tanaka
Kone tanaka.
Nenne Tanaka Lyrics PDF Download
Print PDF
PDF Download