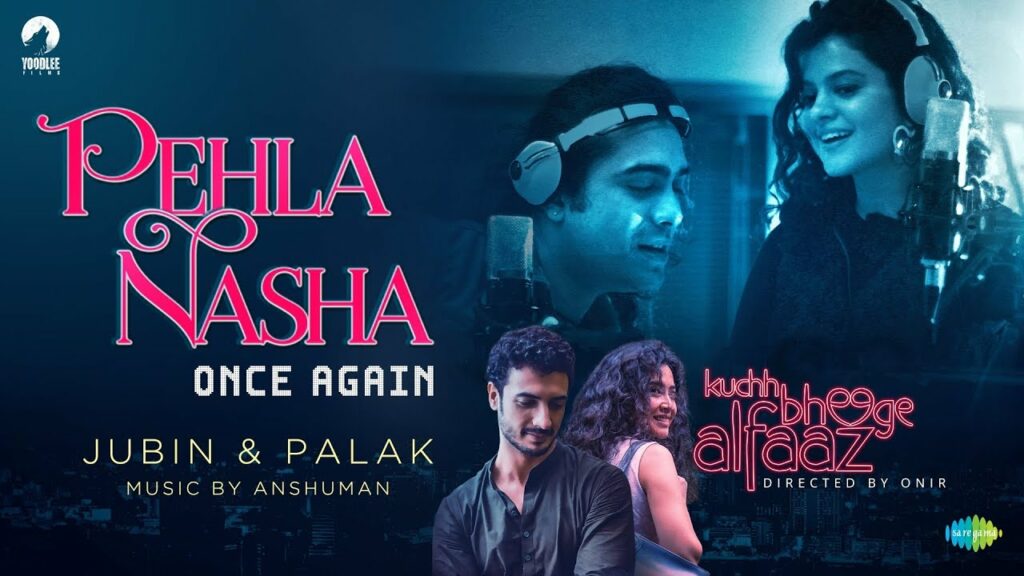 Pehla Nasha Once Again lyrics, the song is sung by Jubin Nautiyal, Palak Muchhal from Kuchh Bheege Alfaaz (2018). The music of Pehla Nasha Once Again Love track is composed by Anshuman Mukherjee while the lyrics are penned by Majrooh Sultanpuri.
Chaahe tum kuchh na kaho maine sun liya
Ki saathi pyaar ka mujhe chun liya
Chun liya…maine sun liya haa!
Pehla nasha, pehla khumar
Naya pyaar hai naya intezar
Kar loon main kya apna haal
Aye dil-e-bekaraar
Mere dil-e-bekaraar
Tu hi bata…mm..
Pehla nasha, pehla khumaar…
Udta hi phirun in hawaaon mein kahin
Yaa main jhool jaaun inn ghataaon mein kahin
Udta hi phirun in hawaaon mein kahin
Yaa main jhool jaaun inn ghataaon mein kahin
Ikk kar doon aasmaan aur zameen
Kaho yaaron kya karoon kya nahin
Pehla nasha…
Pehla khumaar…
Mmm…
Naya pyaar hai naya intezar
Kar loon main kya apna haal
Aye dil-e-bekarar
Mere dil-e-bekarar
Tu hi bata…
bharatlyrics.com
Tu hi bata…
Tu hi bata…
Tu hi bata…haa haa…
Pehla Nasha Once Again Lyrics PDF Download
Print PDF
PDF Download