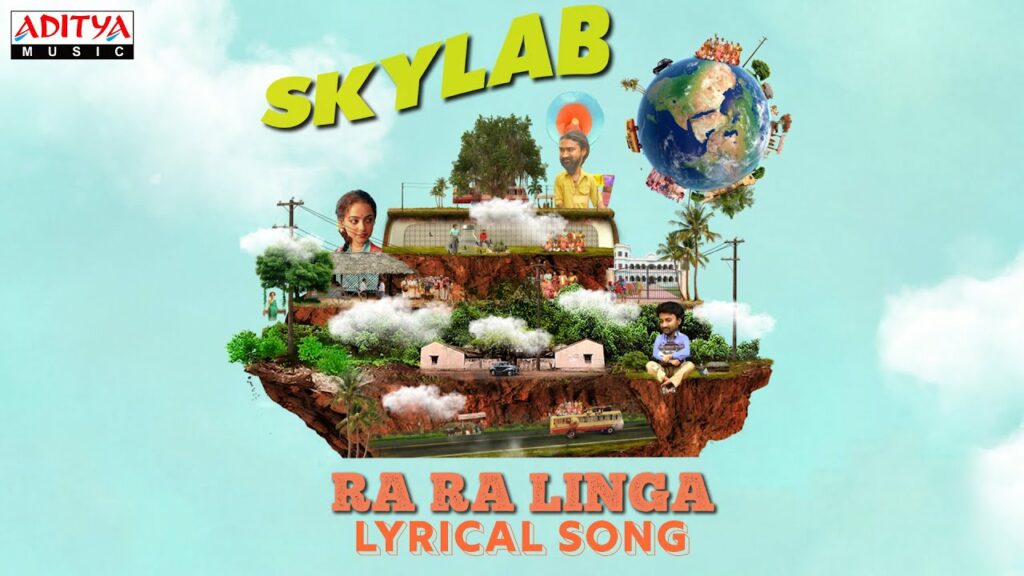 LYRICS OF RA RA LINGA: The song is recorded by Sean Roldan (Raghavendra Raja Rao) from a Telugu-language film Skylab, directed by Vishvak Khanderao. The film stars Nithya Menen, Satyadev Kancharana and Tanikella Bharani in the lead role. "Ra Ra Linga" is composed by Prashanth R Vihari, with lyrics written by Sanapati Bharadwaj Patrudu.
Ra Ra Linga Song Lyrics
Ra ra linga ra ra linga
Katha sebuthaa kacchithanga
Ra ra linga rama linga
Inukora subbarangaa
Paiki sootthe yento suruku
Lona maathram ledu saruku
Vooru mottham intenayyo
Thaluku beluku
Yaaha…
Yemi vooru
Sithram deeni theeru
Atta etta
Koothalu koosthaaranta
Kothalu kosthaaranta
Annintaa
Addam thirigina kathani soosthu
Asalu kadalaka vunduru
Kallo rayyani vurakalesthu
Alupu alupani anduru
Bokka borlaa padinaa
Darjaaga lechi
Daanno aasanamanduru
Aahaa…
Yemi vooru
Sithram deeni theeru
Sutthi koduthu koduthu untaare
Netthi pagile varaku anthele
Katthi padunu thamade antaare
Vutthi pagati kalale kantaare
bharatlyrics.com
Yegiregiri padhuthu
Yegudu digudula
Daari thamadani thelusukonare
Aa ningi nela maade maade
Antaare gaani anthaa sode
Lonunna aasa pone pode
Alavaatulo
Porapaatugaa
Melikeyada
Mari manishi brathuke.
Ra Ra Linga Lyrics PDF Download
Print PDF
PDF Download