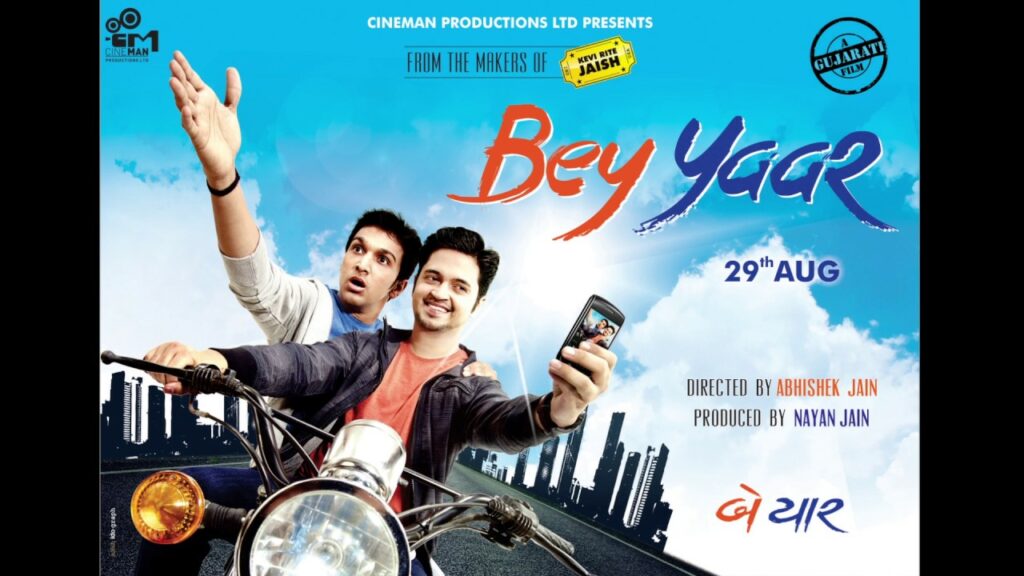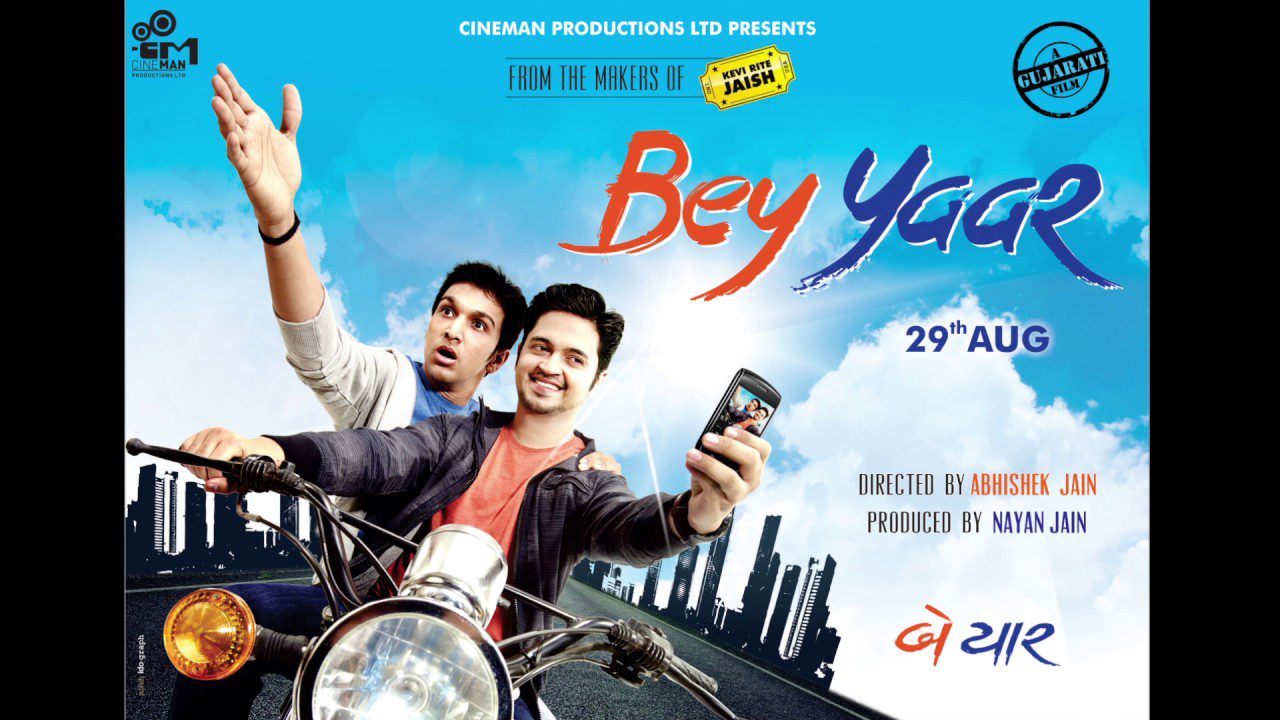 "રખડ રખડ" | RAKHAD RAKHAD LYRICS IN GUJARATI: The song is sung by Keerthi Sagathia from Darshan Jariwala, Manoj Joshi, Aarti Patel, Amit Mistry, Kavin Dave, Divyang Thakkar, Pratik Gandhi and Samvedna Suwalka starrer Gujarati film Bey Yaar, directed by Abhishek Jain. "RAKHAD RAKHAD" Gujarati song was composed by Sachin-Jigar, with lyrics written by Niren Bhatt.
રખડ રખડ Lyrics in Gujarati
જીહ રે વંટોળિયો, ભમે આખું ગામ રે, ભમે
આખ્યું ગામ રે,
પવન ઉપર ઉડે ફરફર હરપળ
આખો દાડો હરભર બડબડ તડફડ
પકડો તો વહી જાયે ખળખળ-ખળખળ
શરમ વગર, ખબર વગર કરે, રંગ રેલો, રંગ રેલો
રખડપટ્ટી, ધીંગાં મસ્તી
રખડપટ્ટી, ધીંગાં મસ્તી
ડે ડ્રીમીન્ગ, ને ઠોકમ પટ્ટી
પગ માં પૈડાં પાછળ ભમરો
રખડ રખડ કરે, અખળ ડખળ કરે,
રખડ રખડ કરે, ચકળ વકળ કરે,
રખડ રખડ કરે, અખળ ડખળ કરે,
રખડ રખડ કરે, ચકળ વકળ કરે,
રખડ રખડ કરે, અખળ ડખળ કરે,
રખડ રખડ કરે, ચકળ વકળ કરે,
રખડ રખડ કરે, અખળ ડખળ કરે,
શરમ વગર, ખબર વગર કરે, રંગ રેલો, રંગ રેલો, રંગ રેલો, રંગ રેલો
ભારતલીરીક્સ.કોમ
આ ખુમારી છે અલગારી….
આ ખુમારી છે અલગારી
ભાળ માં ગયી દુનિયાદારી
કામ ટીપું ને વાતો દરિયો….
રખડ રખડ કરે, અખળ ડખળ કરે,
રખડ રખડ કરે, ચકળ વકળ કરે,
રખડ રખડ કરે, અખળ ડખળ કરે,
શરમ વગર ખબર વગર કરે, રંગ રેલો, રંગ રેલો
રખડ રખડ કરે, અખળ ડખળ કરે,
રખડ રખડ કરે, ચકળ વકળ કરે,
શરમ વગર, રંગ રેલો
Rakhad Rakhad Song Lyrics
Jih re, vantoliyo, bhame aakhu gaam re, bhame aakhyu gaam re,
Pavan upar ude farhfarh harpal,
Aakho daalo harbhar badbad tadfad,
Pakdo to vahi jaye khalkhal-khalkhal,
Sharam vagar khabar vagar kare, rang relo, rang relo..
bharatlyrics.com
Rakhadpatti, dhinga masti
Rakhadpatti, dhinga masti
Day dreaming, ne thokam patti,
Pug ma paidda, pachhal bhamro..
Rakhad rakhad kare, akhal dakhal kare,
Rakhad rakhad kare, chakal vakal kare
Rakhad rakhad kare, akhal dakhal kare,
Rakhad rakhad kare, chakal vakal kare
Rakhad rakhad kare, akhal dakhal kare,
Rakhad rakhad kare, chakal vakal kare
Rakhad rakhad kare, akhal dakhal kare,
Sharam vagar khabar vagar kare, rang relo, rang relo..rang relo..rang relo…
Aa khumari chhe algaari…
Aa khumari chhe algaari
Bhaad ma gayi duniyadari,
Kaam tipu ne, vaato dariyo…
Rakhad rakhad kare, akhal dakhal kare,
Rakhad rakhad kare, chakal vakal kare
Rakhad rakhad kare, akhal dakhal kare,
Sharam vagar khabar vagar kare, rang relo, rang relo..
Rakhad rakhad kare, akhal dakhal kare,
Rakhad rakhad kare, chakal vakal kare
Sharam vagar, rang relo…
Rakhad Rakhad Lyrics PDF Download
Print PDF
PDF Download