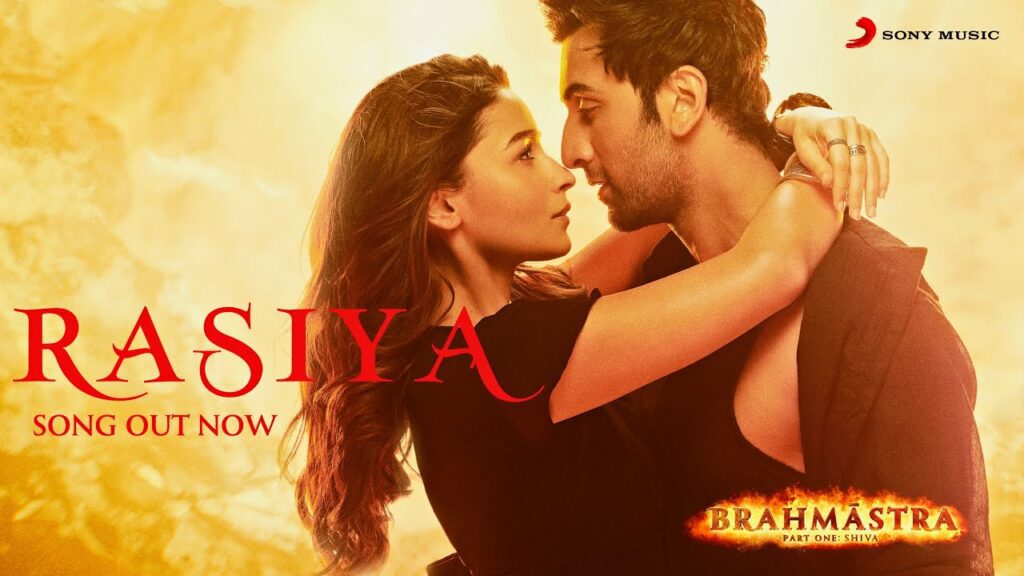 रसिया | RASIYA LYRICS IN HINDI: The song is recorded by Tushar Joshi and Shreya Ghoshal from Hindi film Brahmastra, directed by Ayan Mukerji. The film stars Amitabh Bachchan, Ranbir Kapoor, Alia Bhatt, Mouni Roy and Nagarjuna Akkineni in lead role. The music of "RASIYA" song is composed by Pritam, while the lyrics are penned by Amitabh Bhattacharya.
Rasiya Song Lyrics
Mera darpan ankhiyan teri
Tujhko tarse ratiya meri
Jeena mujhko raas aane laga
Jabse chehki batiya teri
Jogan tera maara rasiya
Jag jeeta dil haara rasiya
Pag tere chaubaare thehre
Sadke main banjara rasiya
Rasiya yeh tera hua
Toone jiya moh liya
Rasiya ne tera hai jo
Wahi tujhe saunp diya
Rasiya rasiya
Tu mera rasiya rasiya.
रसिया Lyrics in Hindi
मेरा दर्पण अँखियाँ तेरी
तुझको तरसे रतिया मेरी
जीना मुझको रास आने लगा
जबसे चहकी बतिया तेरी
bharatlyrics.com
जोगन तेरा मारा रसिया
जग जीता दिल हारा रसिया
पग तेरे चौबारे ठहरे
सदके मैं बंजारा रसिया
रसिया ये तेरा हुआ
तूने जिया मोह लिया
रसिया ने तेरा है जो
वही तुझे सौंप दिया
रसिया रसिया
तू मेरा रसिया रसिया.
Rasiya Lyrics PDF Download
Print PDF
PDF Download