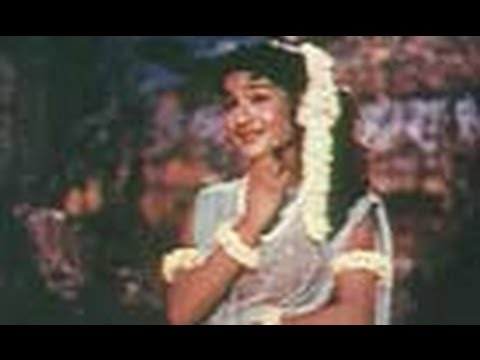 Sakhi Hriday Me lyrics, the song is sung by Asha Bhosle, Geeta Ghosh Roy Chowdhuri (Geeta Dutt), Prabodh Chandra Dey (Manna Dey) from Kavi Kalidas (1959). Sakhi Hriday Me Classical, Folk soundtrack was composed by S. N. Tripathi with lyrics written by Bharat Vyas.
Pranay virah aur milan
Ki katha suno sathi
Abhigyan shakuntal
Sundar abhinay kala kai
bharatlyrics.com
Sakhi hriday me
Halachal kyon hone lagi
Meri akhiya do
Chanchal kyon hone lagi
Gaya bachapan kaa
Rat din aaya woh aaj
Tan kumhalaye abb singar se
Panv dabate hain
Yauvan ke bhar se
Koyi kano me gun
Gun gun gane laga
Dekho bhanvara bhi
Hamako satane laga
Dank mare kyon jor
Mat kar itana shor
Koyi aayega teri pukar se
Panv dabate hain
Yauvan ke bhar se
Kanv suta priy shakuntala
Nahi aanchal saki sambhal
Rup dekh dushhyant
Kaa hay huyi behal
Yeh tapswini woh raja
Phir bhi anhoni ho gayi
Purn yauvana pratham milan ki
Pratham drishti me kho gayi
Raja ne bhi ghar aur jag ki
Zara naa ki parvah
Shakuntala ke sang kiya
Ban me gandharv vivah
Kar vivah de kar vachan
Nrip ne kiya prasthan
Kintu shapvashh bhul gaye
Woh shakuntala kaa dhyan
Bhul gaye kyon de ke vachan
Tan ko jalaye biraha agan
Ya chale aao ya mujhako
Bulao darshan bin akulaye nayan
Bhul gaye kyon de ke
Vachan bhul gaye
Bhul gaye bhul gaye
Bhul gaye kyon bhul gaye
Biraha tap se byakul
Birhan sah naa saki judayi
Priyanvada ne man ke
God me yeh katha sunayi
Man ki mamata bhari do
Akhiya karuna se bhar aayi
Pita kanv ladali shakun
Ko dete aaj bidayi
Rone lagi aashram ke sakhiya saheli
Rone lagi bagiya ki sathi chameli
Hirana bhi roy jis ke sang zara kheli
Chhod hame aaj kaha chali ho akeli
Nayano me ullas tha
Mann me milan ki aas
Mann ke sang shakuntala
Pahunchi piya ke pas
Badal gaye dushhyant
Nrip vidhi kaa ajab vidhan
Durvasa ke shap vash
Sake nahi pehchan
Kaun ho kahan se aa
Rahi ajan nar tum
Kya batau jab bhulate
Ho hamara pyar tum
Pyar kaisa pyar pyar kaisa
Pyar jhuth bolati jaban tum
Dekh lo diya huwa
Anguthi kaa nishan tum
Mai naa janata tumhe
Yeh kaisa nari vansh hai
Mere garbh me tumhare
Vansh hi kaa ansh hai
Ja apne ghar sundari
Khadi yaha kyon maun
Ja kalankini piya nahi toh
Ham bhi tumhare kaun
Tut pada aakash
Phata dharitri mann
Mujhe sambhalo god
Me piya huye agyan.
Sakhi Hriday Me Lyrics PDF Download
Print PDF
PDF Download