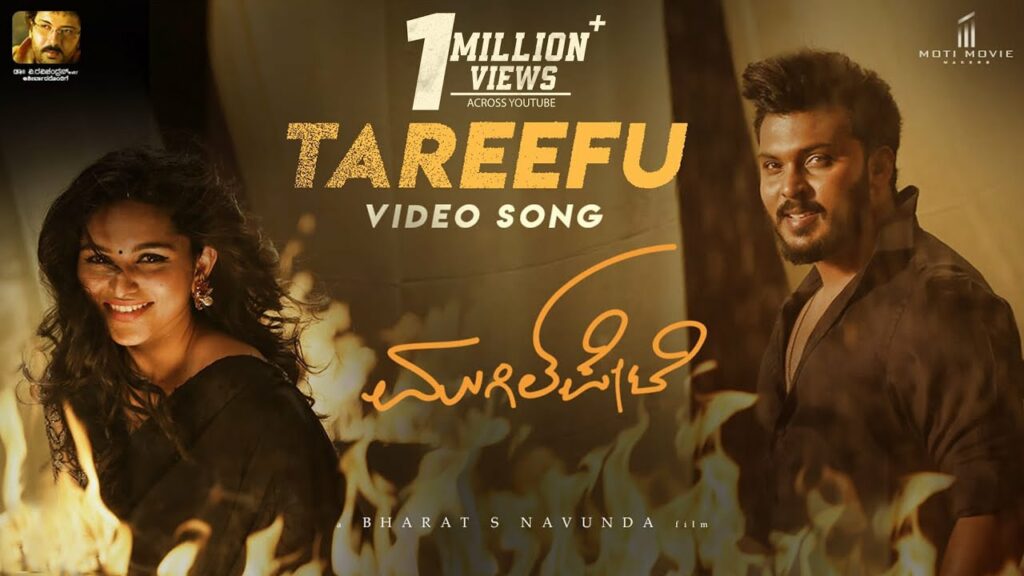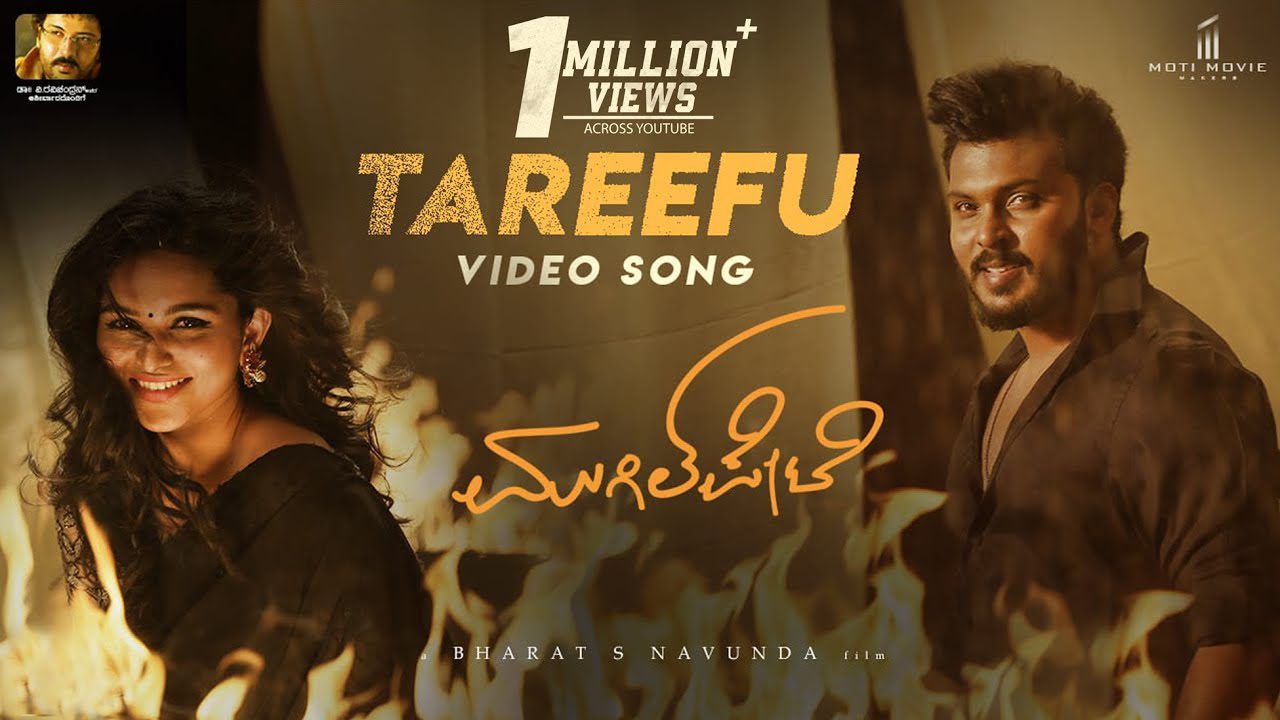 Tareefu Maadalu lyrics, ತಾರೀಫು ಮಾಡಲು the song is sung by Nakul Abhyankar, Shweta Devanahalli from Mugil Pete. Tareefu Maadalu Romantic soundtrack was composed by Sridhar V Sambhram with lyrics written by Bharath S Naavunda, Sridhar V Sambhram.
ತಾರೀಫು ಮಾಡಲು Lyrics in Kannada
ತಾರೀಫು ಮಾಡಲು
ತಾರೀಖು ಮೂಡಿದೆ
ನನ್ನೋಳು ನೀನು
ನಂಗಾಗೆ ನೀನು
ಇದು ಒಂದೇ ನನ್ನ ಆಲಾಪನೆ
ಮುಗಿಲಿನಾ ಪುಟದಲ್ಲಿಯೇ ಬರೆದಾಗಿದೆ
ನಿನ್ ಹೆಸರನುನನ್ನೊಂದಿಗೆ
ಸಾವಿರಾಜನುಮಕೂನನ್ನನೇ
ಪ್ರೀತಿಸುಎಂಬುದೆಪ್ರಾರ್ಥನೆ
ತಾರೀಫು ಮಾಡಲು
ತಾರೀಖು ಮೂಡಿದೆ
ನನ್ನೋನು ನೀನು
ನಂಗಾಗಿ ನೀನು
ಇದು ಒಂದೇ ನನ್ನ ಆಲಾಪನೆ
ರಾಗಾರಾಗ ಹರಿಯೋವಾಗ
ಎದೆಯ ಬಡಿತ ವೇಗ
ನೀನು ನಾನು ಸೇರೋ ಜಾಗ
ನೆನಪು ನೆನಪು ಆಗ
ಕಾಣದೆಓಡಿದೆ
ಭಾವವುಜೋರಿದೆ
ಕಲ್ಪನೆಮಿತಿ ಮೀರಿದೆ ಇದೇನಾಗಿದೆ
bharatlyrics.com
ಸ ರೆಸ ರೆ ಸ ರೆ ಗಾ.
ಸ ರೆ ಸ ರೆಆ
ತಾರೀಫು ಮಾಡಲು
ತಾರೀಖು ಮೂಡಿದೆ.
Tareefu Maadalu Lyrics PDF Download
Print PDF
PDF Download