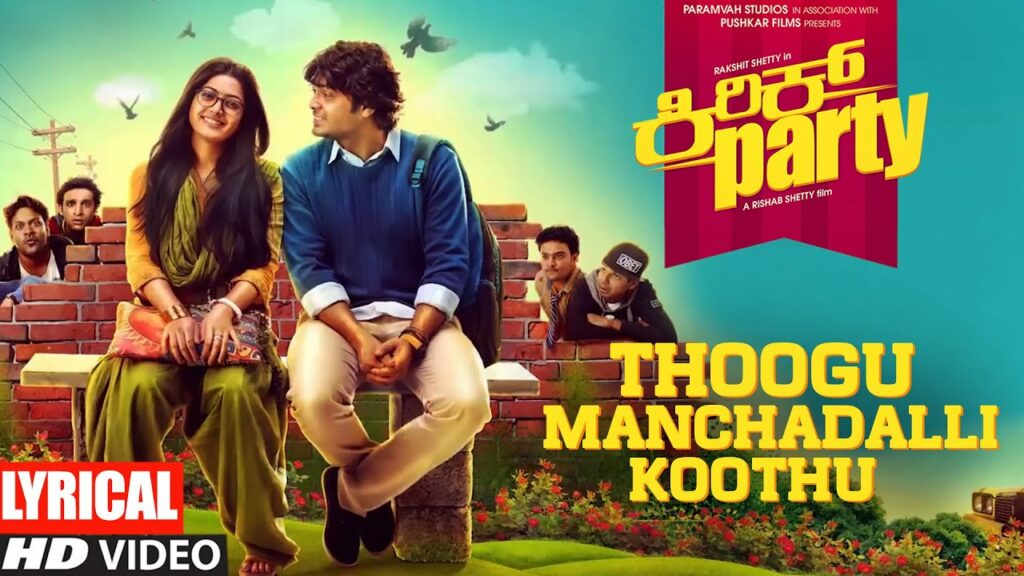 Thoogu Manchadalli lyrics, the song is sung by Sangeetha Ravindranath from Kirik Party. Thoogu Manchadalli soundtrack was composed by C. Aswath with lyrics written by H. S. Venkateshamurthy.
Thoogu Manchadalli Koothu Song Lyrics
Thoogu manchadalli koothu
Megha shaama raadhe gaatu
Aadutihanu eno maatu
Raadhe naachuttiddalu
bharatlyrics.com
Seraga beralinalli sutti
Jadeya tudiya kenneg otti
Jummu guduva mukhavanetti
Kanna muchchuttiddalu
Thoogu manchadalli koothu
Mukhava edheya naduve otti
Tolininda korala sutti
Thutiyu teedi benki hotti
Ammanoosira bittalu
Seragu jaarutiralu kelage
Baanu bhoomi melu kelage
Adarutiruva adhara ghalige
Belli haala battalu
Thoogu manchadalli koothu.
Thoogu Manchadalli Koothu Lyrics PDF Download
Print PDF
PDF Download