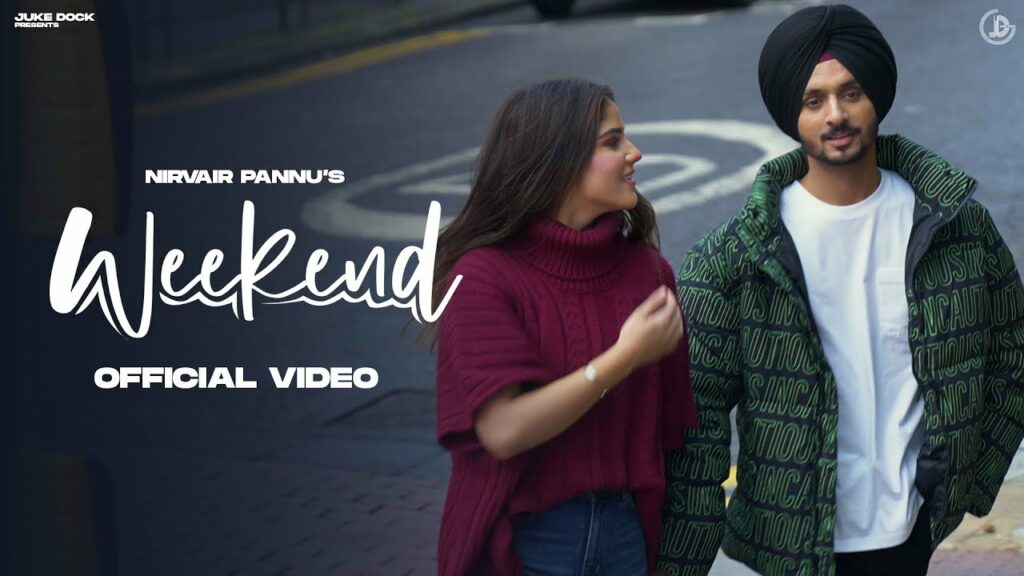 WEEKEND LYRICS: Weekend is a Happy song, voiced by Nirvair Pannu from Juke Dock. The Punjabi song is composed by Deep Royce, with lyrics written by Nirvair Pannu. The music video of this track is picturised on Aveera Singh Masson.
Weekend Song Lyrics
Ho chare passe thukk balliye
Ho gabbru di look balliye
Ho saheliyan nu puch balliye
Aa lai alhadan ch
Gallan baatan ho gaiyan
Ni tere layi kadha li car ni
Ho weekend manaiye baahar ni
Hunn mileya nu kayi raatan ho giyan
Ni chare passe thukk balliye
bharatlyrics.com
Ho yaar beli satt jatt de
Ho satte poore att jatt de
Ho gabbru di backbone aa
Ho velliyan di sick tone aa
Ho shehar patiale bassiye
Ho hass khedd din kattiye
O ek gall hor sohniye
Group pistol sohniye
Ho kar thodi gaur sohniye
Vekh shehar vich thathan
Bathan ho gaiyan
Ni tere layi kadha li car ni
Ho vekhi na tu dil tod di
Na gabbru di gall mod di
Ho california deek da
Ho jatt poora khuli nitt da
Ho inna naiyo mahda jatt ni
Tu jinna kar diye shakk ni
Ho tere naal pyar goriye
Ho sachi besumaar goriye
Le dil ditta haar goriye
Vekh ishqe ch barsatan ho gaiyan
Ni tere layi kadhali car ni
Oye oye oye
Ankh wali ghoor balliye
Oye yaari da suroor balliye
Yaari da suroor balliye
Majhe malwe doaabe warga
Ho jatt aa punjabe warga
Ni karle vichar gall te
Ho nigaah thodi maar gall te
Oh dayi na tu taal heeriye
Oh hoju boora haal heeriye
Le jatt nu sambhal heeriye
Nirvair pannu karamata ho gaiyan
Ni tere layi kadha li car ni
Deep royce track!
Weekend Lyrics PDF Download
Print PDF
PDF Download