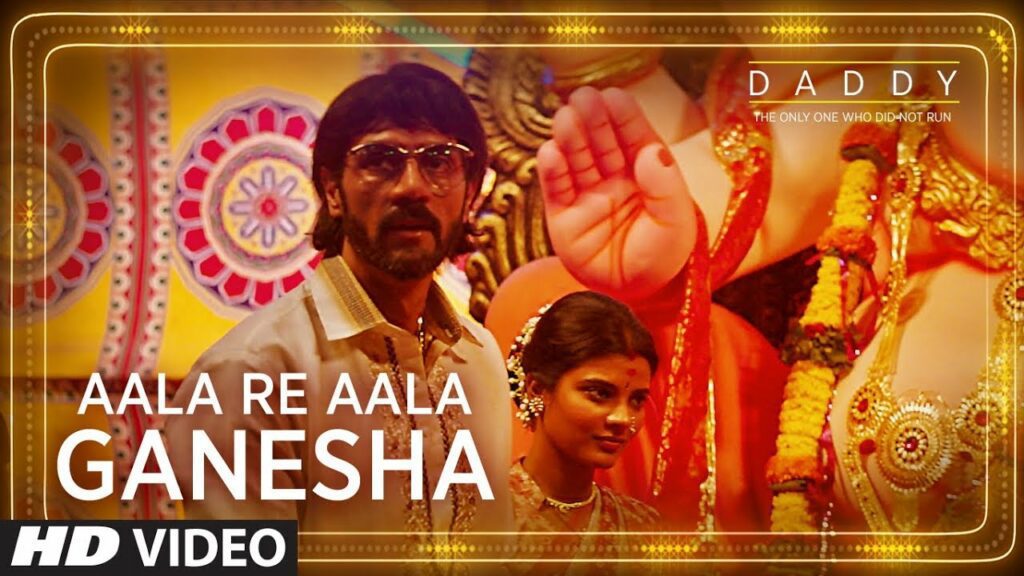 Aala Re Aala Ganesha lyrics, the song is sung by Wajid Ali from Daddy (2017). Aala Re Aala Ganesha Festivals soundtrack was composed by Sajid Ali, Wajid Ali with lyrics written by Prashant Ingole, Sajid Ali.
Koi deva kahe
Koi chintamani…
Ehh ehhh…
Oh koi deva kahe
Koi chintamni
Koi bappa kahe
Jo hai dil ka dhani
Tere charno me jo
Sheesh rakhta hai wo
Hai fikar usko kiski re moreya
bharatlyrics.com
Dhatad dhatad baja zara
Dhol aur tasha zara
Aala re aala ganesha
Arre feeka suit laana zara
Aur de gulal zara
Bolo re jai jai ganesha
Galli galli saji sabhi dhoom hai
Arre hassi khushi
Rahe sabhi jhoom hai
Arre koi na khada
Sab pe chadha
Nasha ganrya ka khoob hai
Jai jai ganesha..
Aala Re Aala Ganesha Lyrics PDF Download
Print PDF
PDF Download