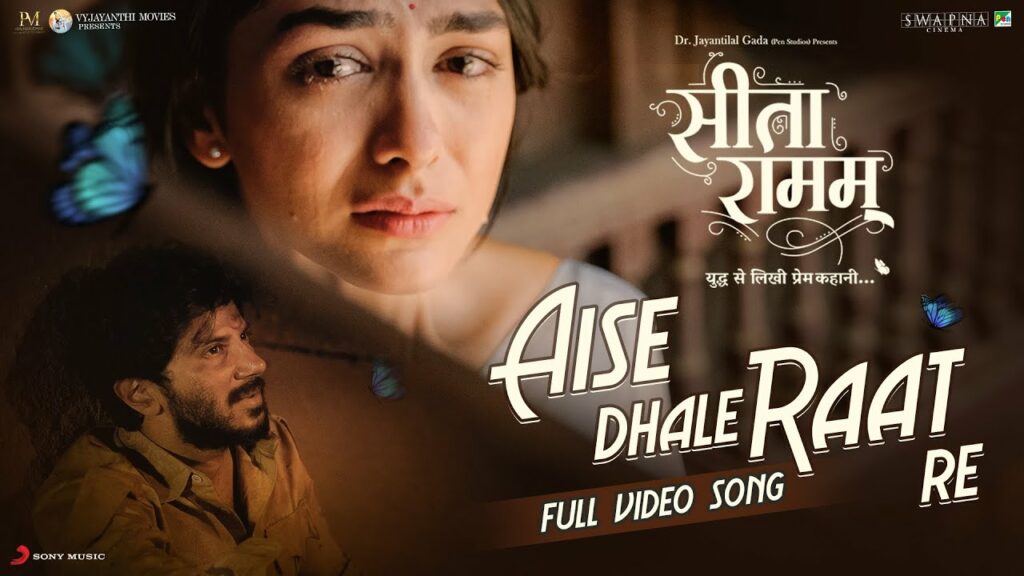 AISE DHALE RAAT RE LYRICS IN HINDI: 'ऐसे ढले रात रे' The song is sung by Aanandi Joshi from the soundtrack album for the film Sita Ramam, directed by Hanu Raghavapudi, starring Dulquer Salmaan, Mrunal Thakur, Rashmika Mandanna and Sumanth. "AISE DHALE RAAT RE" is a Sad song, composed by Vishal Chandrashekhar, with lyrics written by Shivam Pathak.
Aise Dhale Raat Re Song Lyrics
Aise dhale raat re
Jaise jale yaad re
Aake mil aaja sathi re
Aake mil aaja sathi re
Sehme chiraag hai
Dabi dabi aag hai
Sandesha leja pakhi re
Sandesha leja pakhi re
Mere ghar char peheli si subha
Ik ummid nayi
Lake mujhe de de pakhi re
Udd udd jaa re pakhi re
Jiya pal pal
Jiya jal jal
Bujh hi jaye na piya bina
Dhua dil hai dhua
He yahan suni suni suni hai fiza.
ऐसे ढले रात रे Lyrics in Hindi
ऐसे ढले रात रे
जैसे जले याद रे
आके मिल आजा साथी रे
आके मिल आजा साथी रे
सहमे चिराग है
दबी दबी आग है
संदेशा लेजा पाखी रे
संदेशा लेजा पाखी रे
मेरे घर चार पहेली सी सुबह
इक उम्मीद नयी
लाके मुझे दे दे पाखी रे
उड़ उड़ जा रे पाखी रे
जिया पल पल
जिया जल जल
बुझ ही जाये ना पिया बिना
bharatlyrics.com
धुआँ दिल है धुआँ
हे यहाँ सुनी सुनी सुनी है फ़िज़ा.
Aise Dhale Raat Re Lyrics PDF Download
Print PDF
PDF Download