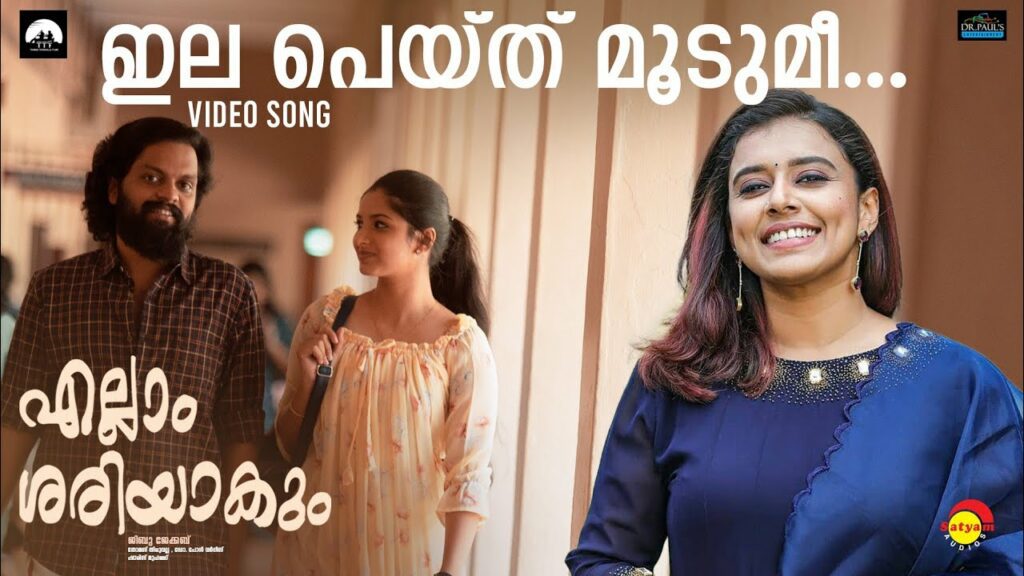 Ilapeythu Moodumi lyrics, the song is sung by Sithara Krishnakumar from Ellam Sheriyakum. Ilapeythu Moodumi Love soundtrack was composed by Ouseppachan with lyrics written by B.K.Harinarayanan.
Ilapeythu Moodumi Song Lyrics
Ilapeythu moodumi
Naattuman paathayil
Thanalaay varunnavan neeye
Karalinte kadalaasu
Pothiyile chinthakal
Ariyathe thottavan neeye
Orumichu naam nadakkunnoraa nerathu
Orupaattu koottinundayirunnu
Orupaattu koottinundayirunnu
bharatlyrics.com
Oruvaakku mindaathe
Mounamaay ethrayum
Kavitha naam kayy maariyille
Akale pirakkum
Pularkaala sooryanaay
Niraye kinaavu kandille
Niraye kinaavu kandille.
Ilapeythu Moodumi Lyrics PDF Download
Print PDF
PDF Download