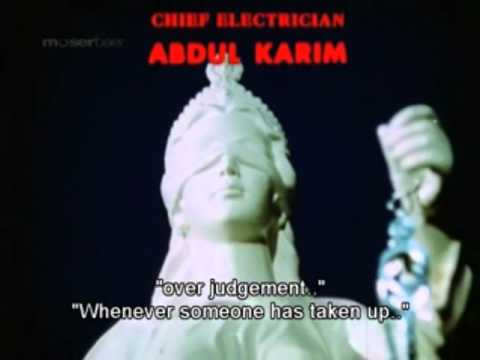 Insaaf Ka Tarazu (Title) lyrics, the song is sung by Mahendra Kapoor from Insaf Ka Tarazu (1980). The music of Insaaf Ka Tarazu (Title) Motivational track is composed by Ravindra Jain while the lyrics are penned by Sahir Ludhianvi.
Insaf ka tarazu jo hath me uthaye
Zurmo ko thik tole zurmo ko thik tole
Aisa na hoke kal ka itihashkar bole
Murim se bhi jayada munsif ne zulm dhaya
Ki pesh uske aage gam ki gawahiya bhi
Rakhi nazar ke aage dil ki tabahiya bhi
Usko yaki na aaya insaf kar na paya
Aur apne is amal se badkar mujrimo ke
Napak hoshlo ko kuch aur bhi badaya
Insaf ka tarazu jo hath me uthaye
Ye bat yaad rakhe ye bat yaad rakhe
bharatlyrics.com
Sab munsifo se upar ek aur bhi hai munsif
Wo jo jaha ka malik sab hal janta hai
Neki ke aur bhadi ke ahewal janta hai
Duniya ke faislo se mayus jane wala
Aisa na hoke uske darbar me pukare
Aisa na hoke phir uske
Insaf ka tarazu ek bar phir se tole
Mujrim ke zulm ko bhi,
Munsif ki bhul ko bhi munsif ki bhul ko bhi
Aur apna faisla dekh wo faisla ke jis se
Har ruh kanp uthe.
Insaaf Ka Tarazu (Title) Lyrics PDF Download
Print PDF
PDF Download