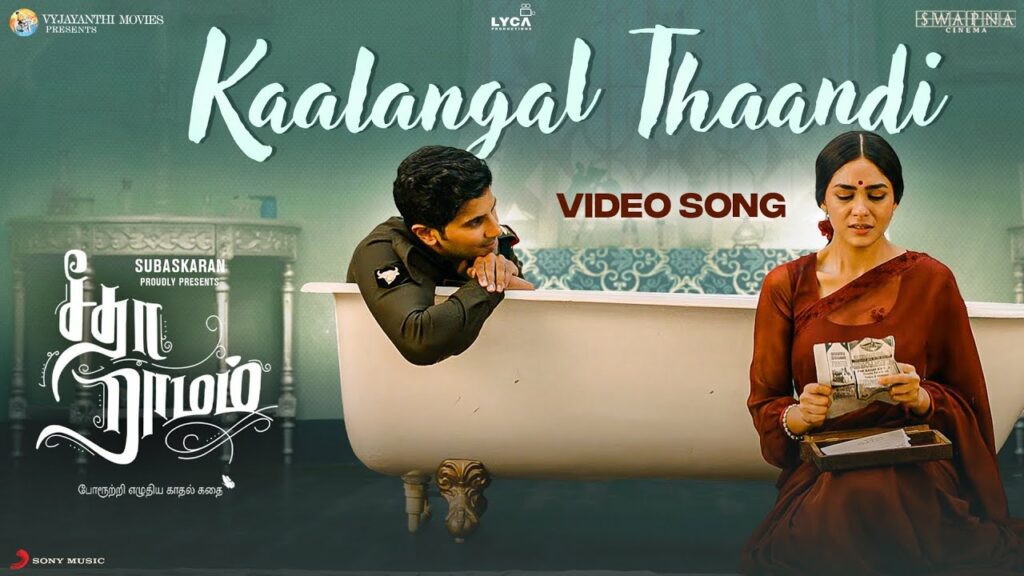 KAALANGAL THAANDI SONG LYRICS: The song is sung by Sinduri Vishal from the Tamil film Sita Ramam, directed by Hanu Ragavapudi. The film stars Dulquer Salman, Mrunal Thakur, Rashmika and Sumanth in the lead role. The music of "Kaalangal Thaandi" song is composed by Vishal Chandrasekhar, while the lyrics are penned by Madhan Karky.
Kaalangal Thaandi Song Lyrics
Kaalangal thaandi kaathiruppen
Kaadhalai endhi kaathiruppen
Kanavugalaai kaathiruppen
Karaindhidum mununnai kaanbene
Kanam ovvondrum
Un ninaivalaigal
Karaiyin nuniyil
Naan kaathiruppen
bharatlyrics.com
Kaalangal thaandi kaathiruppen
Kaadhalai yendi kaathiruppen
Kanavugalaai kaathiruppen
Karaindhidum mun unnai kaanbene
Udal ennum… Koottil kaathiruppen
Uyir sumanthe… Dhinam kaathiruppen
Unarvugalaai kaathiruppen
Udainthidum mun unnai kaanbene.
Kaalangal Thaandi Lyrics PDF Download
Print PDF
PDF Download