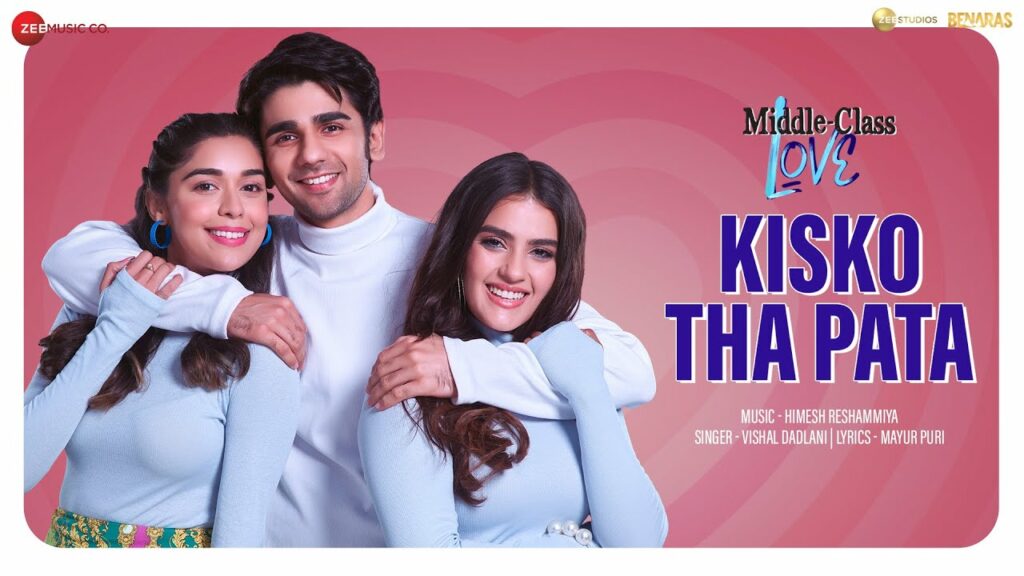 'किसको था पता' | KISKO THA PATA LYRICS IN HINDI: The song "Kisko Tha Pata" is sung by Vishal Dadlani from Prit Kamani, Manoj Pahwa and Kavya Thapar starrer film Middle Class Love, directed by Ratnaa Sinha. KISKO THA PATA song was composed by Himesh Reshammiya, with lyrics written by Mayur Puri.
Kisko Tha Pata Song Lyrics
Waka waka waka dil mera gaayega
Yeh kisko tha pata
Shaka laka sab chill ho jaayega
Yeh kisko tha pata
Teri meri yaari aisa rang laayegi
Yeh kisko tha pata
Baaton baaton mein hi baat ban jaayegi
Yeh kisko tha pata
Thodi meri bhi hain ghalti
Feel kiya nahi guilty
Baby i was wrong maybe
Now there's no one stopping me
Baari baari saari khushi mil jaayegi
Yeh kisko tha pata
Dheere dheere har mushkil jaayegi
Yeh kisko tha pata
Tere mere beech mein
Ab naa koyi mystery
Teri meri dosti
Story hain ya history.
किसको था पता Lyrics in Hindi
वाका वाका वाका दिल मेरा गायेगा
ये किसको था पता
शाका लाका सब चिल हो जायेगा
ये किसको था पता
तेरी मेरी यारी ऐसा रंग लायेगी
ये किसको था पता
बातों बातों में ही बात बन जायेगी
ये किसको था पता
bharatlyrics.com
थोड़ी मेरी भी हैं ग़लती
फील किया नहीं गिलटी
बेबी आई वोस रॉंग मेबी
नाउ धेर'स नो वन स्टॉपिंग मी
बारी बारी सारी ख़ुशी मिल जायेगी
ये किसको था पता
धीरे धीरे हर मुश्किल जायेगी
ये किसको था पता
तेरे मेरे बीच में
अब ना कोई मिस्ट्री
तेरी मेरी दोस्ती
स्टोरी हैं या हिस्ट्री.
Kisko Tha Pata Lyrics PDF Download
Print PDF
PDF Download