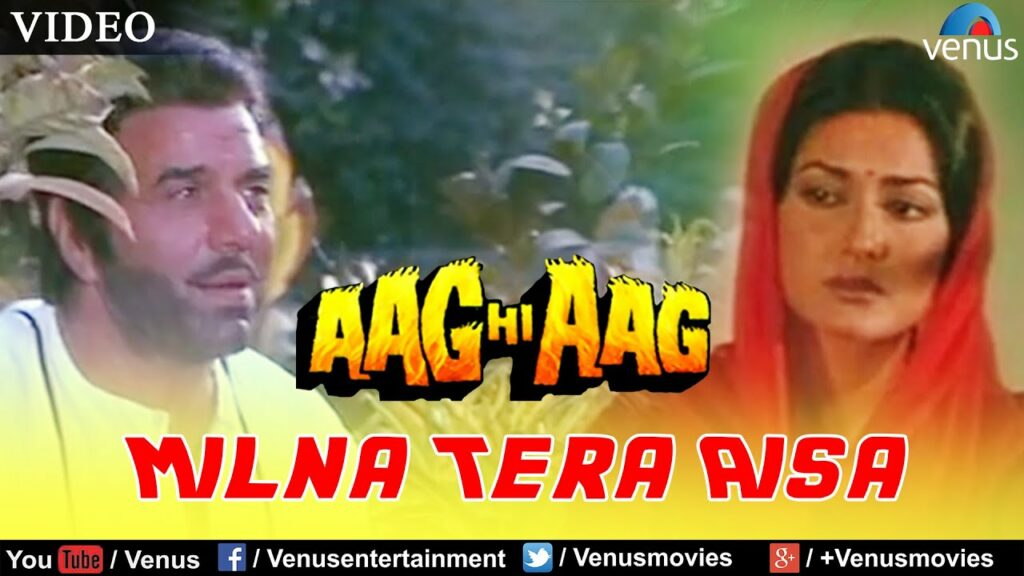 Milna Tera Aisa lyrics, the song is sung by Lata Mangeshkar from Aag Hi Aag (1987). The music of Milna Tera Aisa Playful track is composed by Bappi Lahiri while the lyrics are penned by .
Milna tera aise
Jaise ho sapna koi
Bichhade kabhi yu
Naa apno se apna koi
Manzil nahi koi jaau
To jaau kaha
Marna nahi bas mein
Jee na hoga yaha
Jis par lage jaane wahi
Kya hain ye dil ka jiya
bharatlyrics.com
Pee ke har aansoo
Har gham uthaungi main
Roye dil roye par
Muskuraungi main
Waada jo kiya
Wo marke nibhaungi main
Mitva tera sapna
Sach kar dikhaungi main
Tere liye jeene ke
Phir arma uthe dil mein jaag
Milne se pahle
Bichhad jaaye hum kyun
Banke bigad jaaye
Ha mitva o mitva.
Milna Tera Aisa Lyrics PDF Download
Print PDF
PDF Download