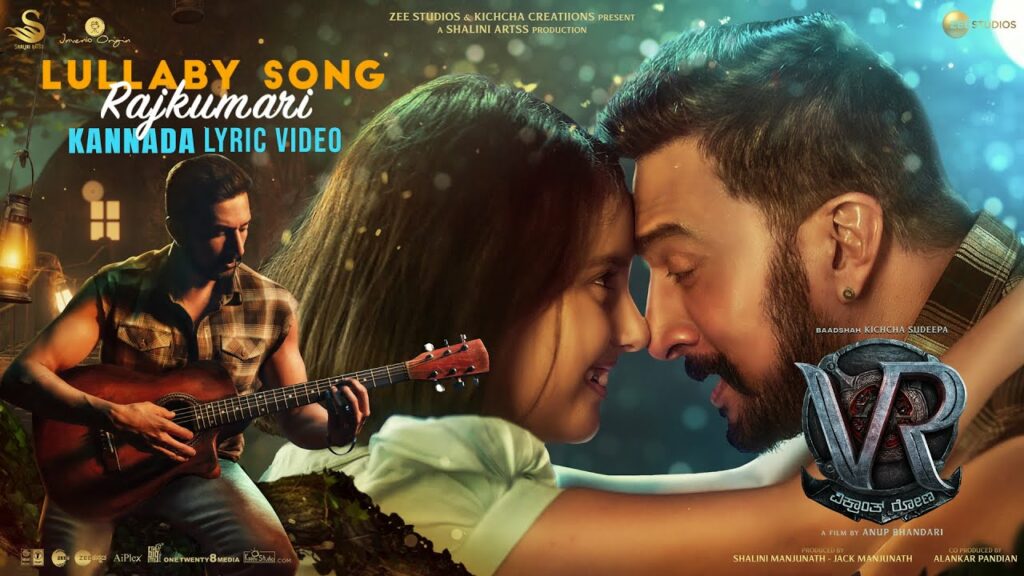 Rajkumari lyrics, the song is sung by Vijay Prakash from Vikrant Rona. Rajkumari Kids soundtrack was composed by B. Ajaneesh Loknath with lyrics written by Anup Bhandari.
Rajkumari Song Lyrics
Thannane beeso gaali
Haadide jo jo laalli
Thannane beeso gaali
Haadide jo jo laalli
Ee nanna madile ninna
Thoogo uyyale
Thoogo uyyale
Chanda maama baana yeri
Kaaddu malagida
Niddegani nalle idee
Bhoomi belagide
Chandrana belakinalli
Malagu raj kumari
Kanasina thera yeri
Maadu savaari
Nee maadu savaari
bharatlyrics.com
Gumma baruthaanendeke aluve
Ninna baliye naaniruve kanda
Odi bandu ninna appikoluve
Hogadiru nee doora nanninda
Irulanu belago nagu
Yendu heege irali maagu
Nanna jeeva ninna olagide
Megha raja kooda neeragi karagida
Baachi thabbi kondu hasiraithu maragida
Yeleya bogaseyinda bhoomiya mele jaari
Male hani maado sadde
Suvvi suvvali
Suvvi suvvali
Nanna baalinalli neenu iruve
Kanna haniya oreso beralagi
Yendu ninna hinde hinde baruve
Yelle hodaru ninna neralaagi
Preethiyinda guddaduve
Appikonddu muddaduve
Thunti hego nanna nagisuve
Saddu maadabeda
O beeso gaaliye
Kandanige saaku
Ee nanna laaliyee
Kannina reppe mucchi
Niddege bega jaari
Malage malage nanna
Muddu bangaari
Muddu bangaari.
Rajkumari Lyrics PDF Download
Print PDF
PDF Download