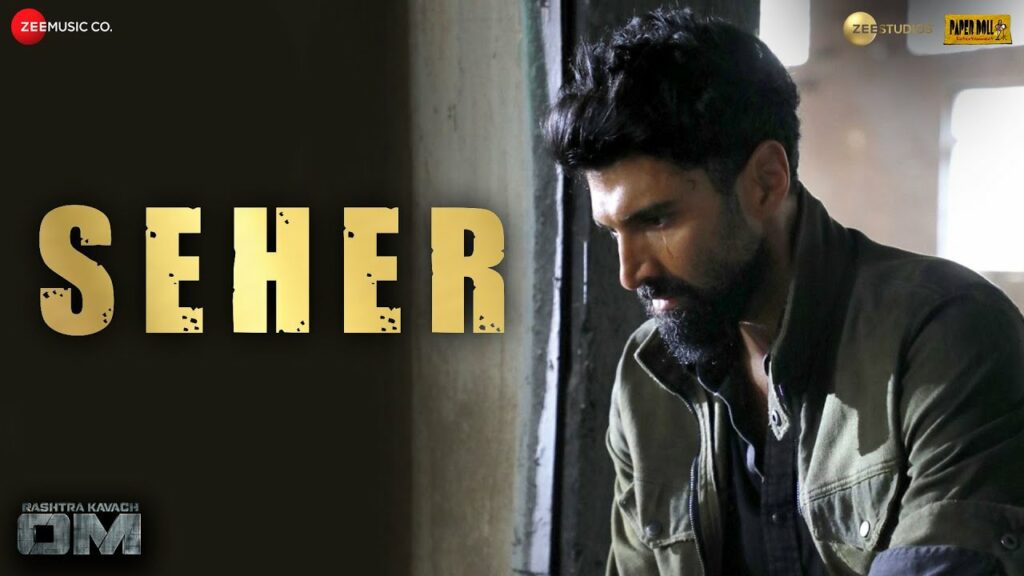 SEHER LYRICS IN HINDI: 'सेहर' The song is sung by Arijit Singh from the soundtrack album for the film Om - The Battle Within, directed by Kapil Verma, starring Aditya Roy Kapoor, Jackie Shroff and Sanjana Sanghi. "SEHER" is a Love song, composed by Arko, with lyrics written by A.M. Turaz.
Seher Song Lyrics
Is pal mein hi zindagi hai
Ab mukammal hua safar
Door tak nigaahon ko
Kuch bhi aata nahi nazar
Tere liye main mar jaaun
To ho jaaun main adaah
Sholon mein bhi utar jaaun
To ehsaas na ho zara
Toot ke main bikhar jaaun
Ho jaaun tujhmein fanaa
Haadson se guzar jaaun
To fir jaunga main sambhal
Yahi toh hai meri seher
Teri kasmein maine khaayi
Ye hai meri daastaan
Tujhko hi zameen banayi
Aur tujhi ko aasmaan
Meri kismat mein likha hai
Fikar teri meri wafa
Main khud hi nahi hoon khud mein
Mujhmein tu hai is kadar
Haan yahi to hai meri seher.
सेहर Lyrics in Hindi
इस पल में ही ज़िंदगी है
अब मुकम्मल हुआ सफर
दूर तक निगाहों को
कुछ भी आता नहीं नज़र
तेरे लिए मैं मर जाऊं
तो हो जाऊं मैं अदाह
शोलों में भी उतर जाऊं
तो एहसास ना हो ज़रा
bharatlyrics.com
टूट के मैं बिखर जाऊं
हो जाऊं तुझमें फना
हादसों से गुज़र जाऊं
तो फिर जाऊंगा मैं संभल
यही तो है मेरी सेहर
तेरी कसमें मैंने खायी
ये है मेरी दास्तान
तुझको ही ज़मीन बनायीं
और तुझी को आसमान
मेरी किस्मत में लिखा है
फ़िक्र तेरी मेरी वफ़ा
मैं खुद ही नहीं हूँ खुद में
मुझमें तू है इस कदर
हाँ यही तो है मेरी सेहर.
Seher Lyrics PDF Download
Print PDF
PDF Download