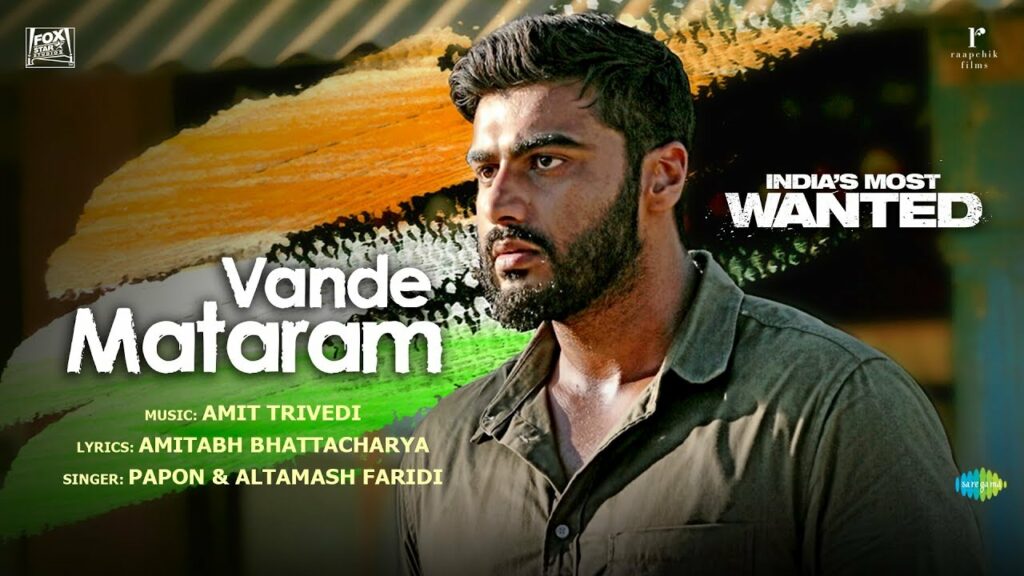 Vande Mataram lyrics, the song is sung by Altamash Faridi, Angaraag Mahanta (Papon) from India's Most Wanted (2019). Vande Mataram Love soundtrack was composed by Amit Trivedi with lyrics written by Amitabh Bhattacharya.
Jooton ke pheete baandh kar
Kandhon par baste laad kar
Tukdi hum be-parwahon ki
Chal padne ko taiyaar hai
Katti hai apni neend se
Zimmedaari se pyar hai
Marne se na katraate hain
Dar jaane se inkaar hai
bharatlyrics.com
Vande Mataram, Vande Mataram
Khaayi hai teri hifazat ki kasam
Vande Mataram, Vande Mataram
Dekhein kitna tere dushman hai dum
Vande.. Vande Mataram..
Vande Mataram Lyrics PDF Download
Print PDF
PDF Download