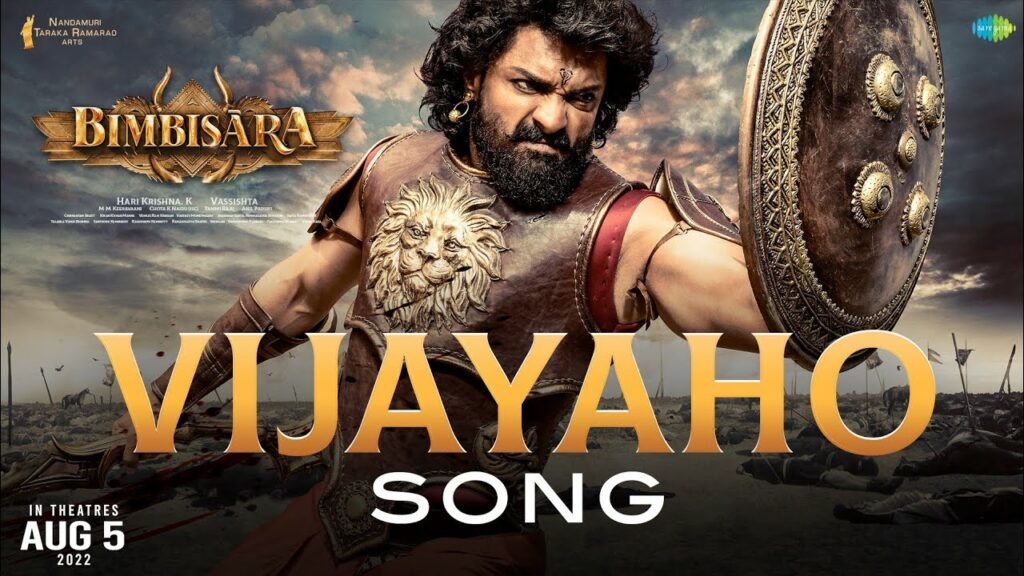 Vijayaho lyrics, విలయహో the song is sung by Hemachandra, Sai Charan, Harika Narayan, Nayana Nair from Bimbisara. Vijayaho soundtrack was composed by M. M. Keeravani with lyrics written by Chaitanya Prasad.
విలయహో Lyrics in Telugu
రుధిరహో… ఉద్యత్… కౌక్షేయ భీకరా
సమర ప్రకర ధీరా… శూరా
విజయహో… స్వైరా… విలయ జ్వలన భాస్వరా
హృదయ దళన ప్రళయ ప్రసర – బింబిసార
విలయహో… త్రాతా… త్రీగర్తలేశ్వరా
విజిత రుధిర పారావారా!
విజయహో… జేతా… కదన రణిత కంధరా
ప్రబల కఠిన అచల శిఖర – బింబిసార
bharatlyrics.com
భయద వదన జ్వలిత నయన
కణకణాగ్ని శీకరా
సతత సమరాగ్ర చలిత
ప్రళయ జలధరా
ఉదగ్ర చరిత – వ్యగ్ర భరిత
చండ కిరణ బంధురా
నరవరా – భయకరా – బింబిసార
విజయహో… జ్వాలా… జాజ్వల్య భాసురా
అహిత రుధిర ధారా…ఘోరా
విజయహో… వీరా… ప్రకట మకుట శేఖరా
ప్రబల కఠిన అచల శిఖర – బింబిసార.
Vijayaho Lyrics PDF Download
Print PDF
PDF Download