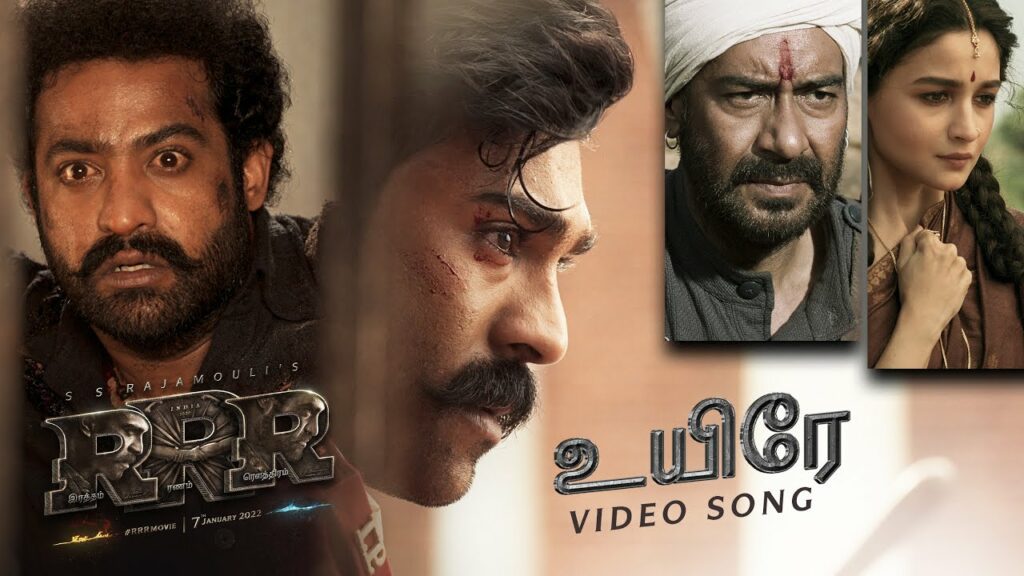 UYIRE SONG LYRICS: Uyire is a Tamil song from the film RRR starring N. T. Rama Rao Jr., Ram Charan, Ajay Devgn and Alia Bhatt, directed by S. S. Rajamouli. "UYIRE" song was composed by M. M. Keeravani and sung by M. M. Keeravani, with lyrics written by Madhan Karky.
Uyire Song Lyrics
Uyire
Unakkagave uyire
Uyire
Keezh vizhum endhan vizhi neere
En nandri thaane uyire
En motcham undhan varalare
Nee yetrukol en uyire
Uyire
bharatlyrics.com
Un meedhu thoovi vananga
Sempookkal pol en kuruthi
Naan aazhnthurunthu uranga
Madiyaagi nangu amaidhi
Naan veezhum bodhum nooraguven
Unnakkendrum illai iruthi
Uyire.
Uyire Lyrics PDF Download
Print PDF
PDF Download