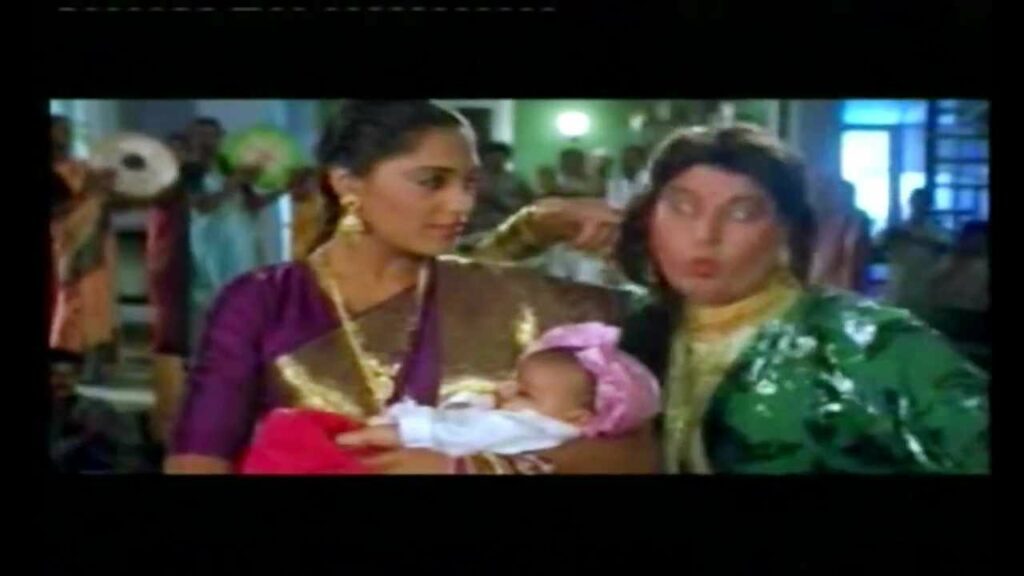 Chand Sa Lalla lyrics, the song is sung by Sudesh Bhonsle from Pyaar Koi Khel Nahin (1999). The music of Chand Sa Lalla Happy track is composed by Jatin Pandit, Lalit Pandit while the lyrics are penned by Majrooh Sultanpuri.
Haye haa mubarak ho
Mubarak ho haye ladaka hua hai
Haye chand saa lalla ghar
Aaya hai haye mai vaari jaa
Aasama se utar kar kamar aa gayaa
Chand saa lallaa ma tere ghar aa gaya
Ab masarrat ki baajengi shahanaiya
Aur phuulo se mahakengi anganaiya
Teri nazaro kaa ai jamilaa zaraa jam ke hilaa
Teri nazaro kaa nur e nazar aa gayaa
Haye haye mubaarak ho chaand sa lalla song
Chaand saa lalla
bharatlyrics.com
Haye tumako hamaari umar lag jaye
Maan husn ke tere ye aks hai gahare
Baap aur bete ke ek jaise chehare
Munne ke abbaa haye haye
Tum kaha the ab tak haye hay
Chhodenge na tumako haye haye
Kuchh mile na jab tak haye hay
Munne ki ammaa haye haye
Shauhar ko bolo haye haye
Kuchh gaanth rupayo ki haye hay
Jaldi se kholo haye haye
Munne ke abbaa ji aise naa bolo haye haye
Sab gher lo milakar haye haye
Are jeb tatolo haye haye
Are naach naach ke apanaa nikal gayaa
Are munne teraa abbba ba.daa hi kanjuus
Bich vaalo kaa ai mati mili zaraa uchhal
Bich vaalokaa dekho juluus aa gayaa
Chand saa lallaa.
Chand Sa Lalla Lyrics PDF Download
Print PDF
PDF Download